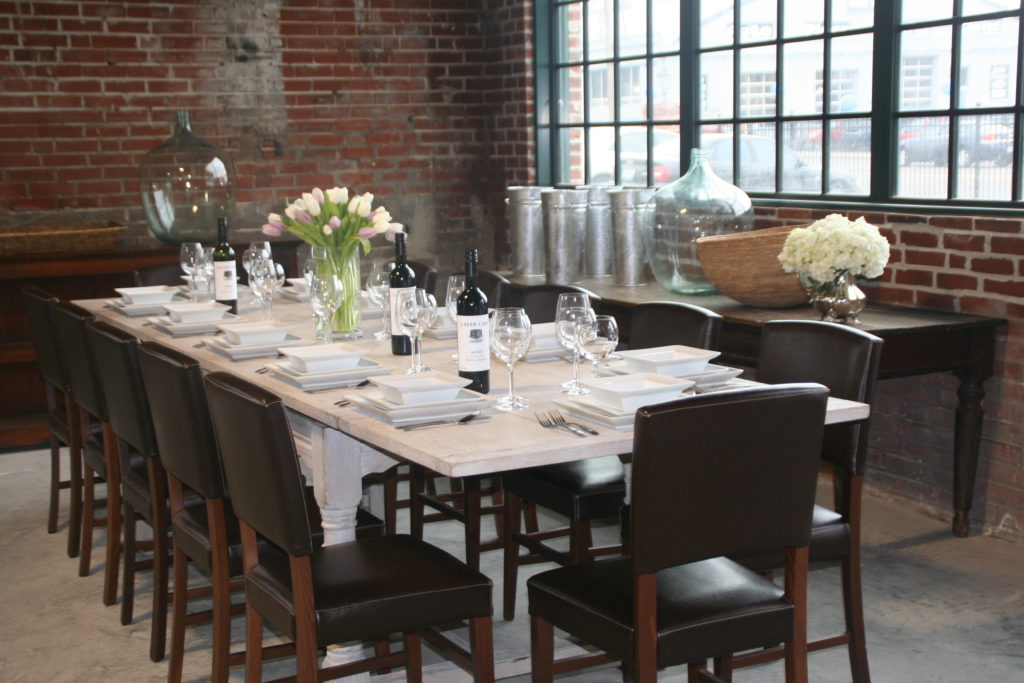 Many of you may or may not know that I had a wine store and restaurant not that long ago. One of our most popular starter dishes was our Crab Cake Appetizer, and let me tell you that we became famous for them, and they were always a hit with our customers.
I like to still use this recipe when we entertain at our home. Whether it's a holiday party or a family dinner soiree, you can be rest assured that my Crab Cake Appetizer is on the menu.
Here's what you'll need:
Lump Crab – 1 lbs
Special Crab – ½ lbs
Red Bell Pepper – ½ ea
Green Bell Pepper – ½ ea
Yellow Pepper – ½ ea
Red Onion – ½ ea
Celery – 1 ½ stalks
Lemon Juice – 1/8 cup
Mayo – ¾ cups
Eggs – 1 ea
Seafood Seasoning – ¾ tbs
Panko Bread Crumbs – 2 cups
Salt & Pepper – ½ tsp
Jalapeno Pepper – ½ ea
The aforementioned ingredients are enough to make 10 to 12 large crab cakes.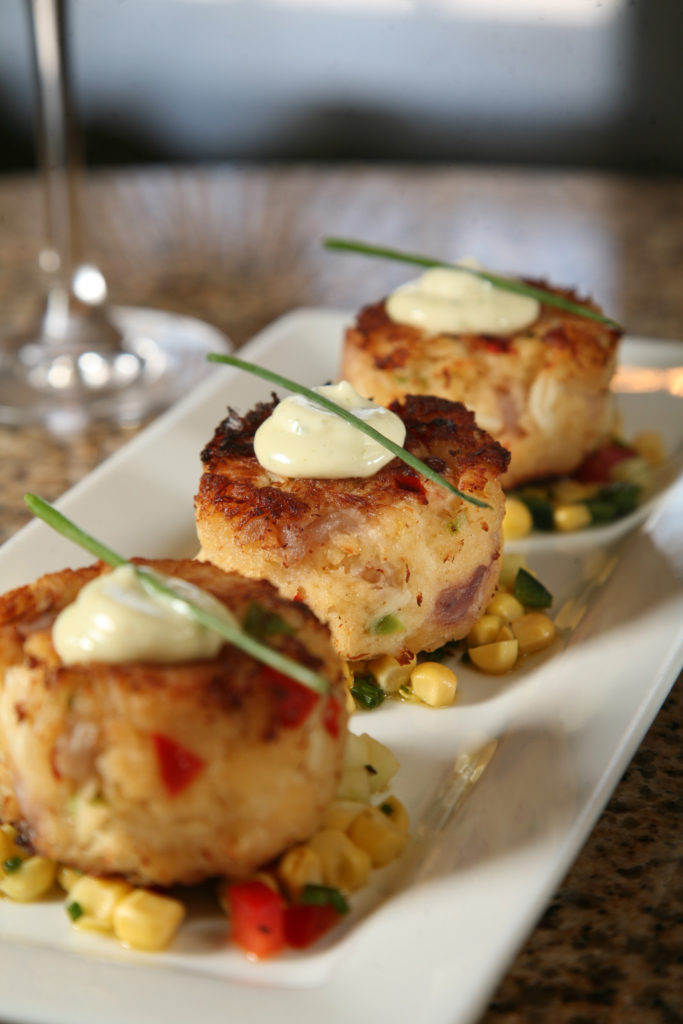 Here's the instructions:
1. Combine the mayo, lemon juice, eggs, seafood seasoning, salt & pepper, panko bread crumbs, celery, peppers, and red onion in large stainless bowl.
2. Gently fold in the crab, be careful not to break up the crab too much.
3. Adjust consistency with more mayo or bread crumbs.
Gently form/pat cakes into desired size.  NOTE:  The crab cakes should just barely hold together when formed.  They will retain their shape better when they are seared off to a golden color on each side.
4. In a nonstick skillet, heat butter and olive oil over medium heat. When the butter is frothy, add the crab cakes to the pan. Cook until dark golden brown on the underside, about 3-4 minutes. Flip the cakes, reduce the heat to medium low, and continue cooking until the other side is well browned, 3-4 minutes.
So delicious and my Crab Cake Appetizer will be the hit of your gathering.
Make it the centerpiece of your event.