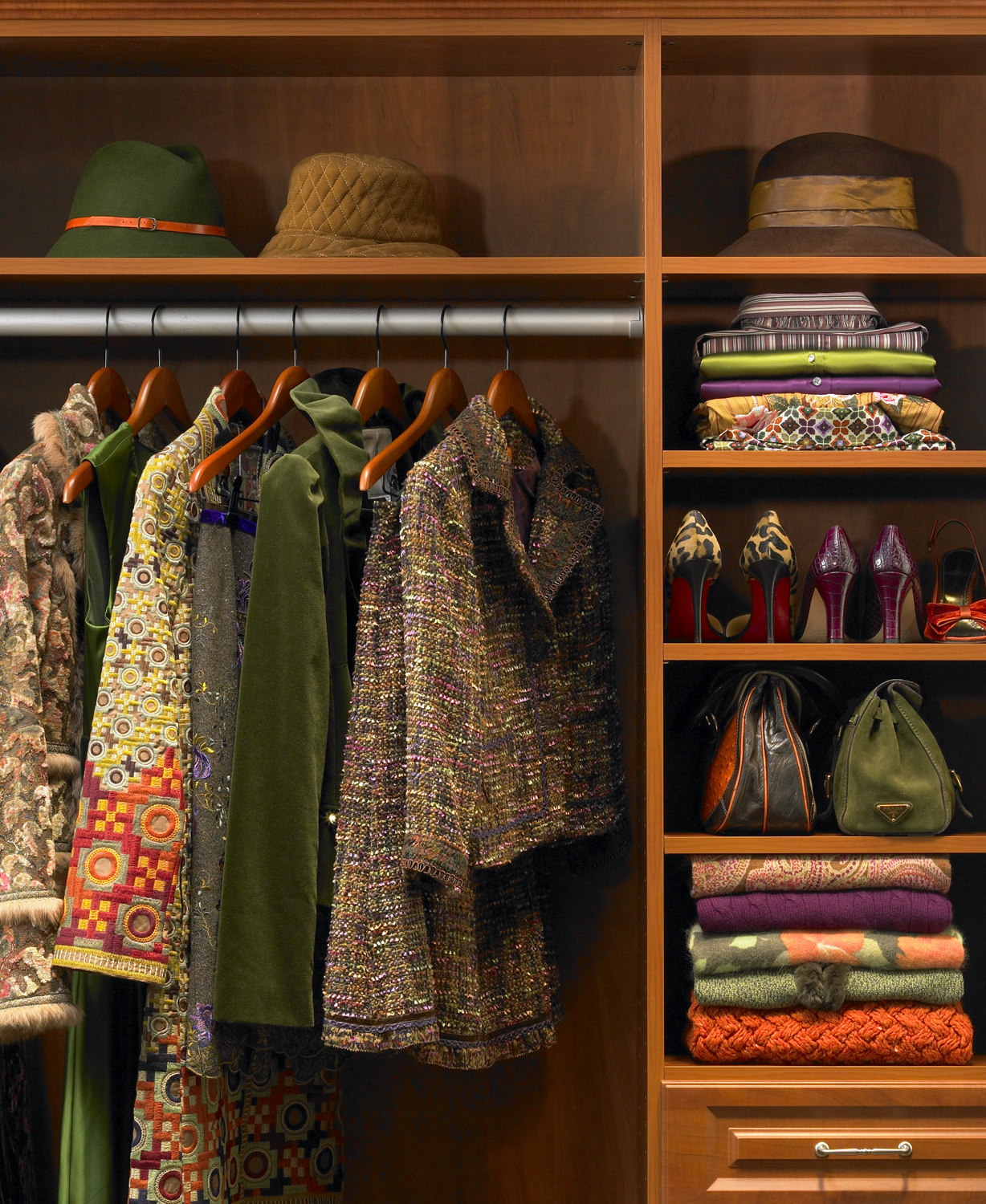 As the owner of Saint Louis Closet Company, I get a lot of questions on how to make the most out of fall and winter storage. I thought it would be fun to share some of the answers to these questions right here on Jenny Q!
Do you have a storage question for me? I would love to answer them, so leave them in the comments. To get the answer to some of my frequently asked fall and winter storage questions, look no further. I have them covered below:
Is fall cleaning as important as spring cleaning? Why or why not?
Fall cleaning and organization is equally important to the infamous Spring Cleaning for a multitude of reasons. First and foremost, the fall brings the onset of very busy schedules with kids back in school, fall sports, and the upcoming holidays. It's so important to have your home organized at these busy times to keep stress low and your family running smoothly. At Saint Louis Closet Co., one of our most popular selling units during the fall is mudrooms and lockers. It's here where everyone in the family can drop their briefcases, backpacks, purses, keys, sporting equipment, coats and hats.  Many mudrooms are right off the kitchen and having not only real organization but visual clarity is important for the aesthetics of your home.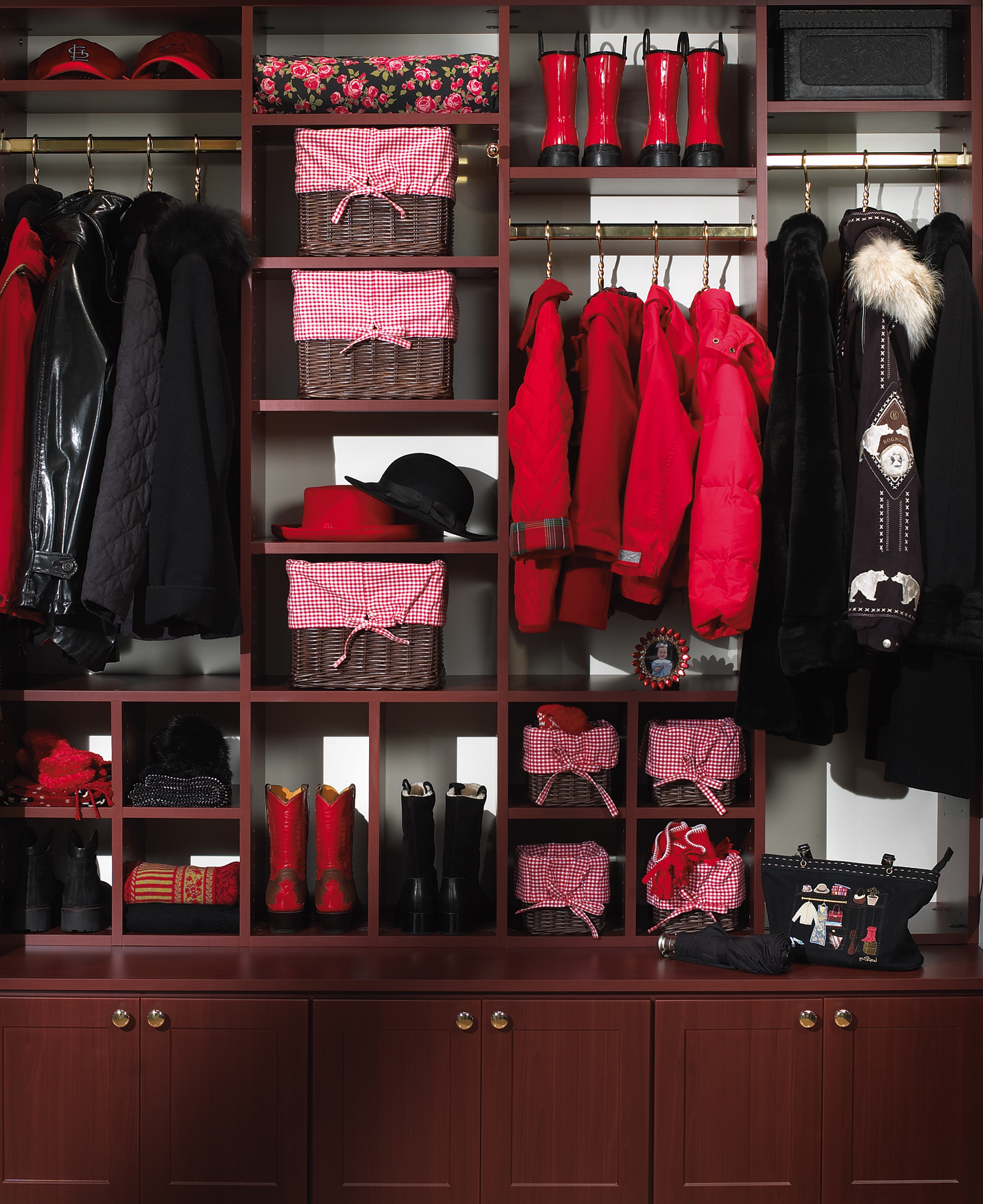 The holidays are coming whether we're ready or not, and fall is the onset of all the biggies, Halloween (2nd most decorated holiday after Christmas), Thanksgiving, Hanukkah and Christmas. All of these holidays require a lot of decorations, a lot of cooking, and a lot of presents.  Having organized spaces in your home to house the decorations is imperative to easily decorating! Chefs of all levels also need places to store large serving trays, table leaves, and those rarely used turkey pans! Hanukkah and Christmas can be so enjoyable if everyone can find their wrapping paper, bows, and gift bags.
What's the best way to make room in your closet for bulky winter clothes?
I always recommend adjustable shelving behind cabinet doors for bulky sweaters and winter boots. By having shelving from the floor to ceiling and all shelves adjustable, you can easily accommodate for additions to your winter wardrobe and changing styles. Also during the summer and spring, your sweaters and boots will stay dust free and out of site behind cabinet doors.
In kid's closets, pull-out baskets are perfect for their bulky sweatshirts and you should always add hooks on the inside of all closet doors for easy-to-grab jackets and coats.
If you're fortunate to have a secondary closet or cedar closet for seasonal change outs, I recommend investing in a rolling rack and good hangers. Empty all the summer clothes onto rolling rack, adjust shelving and rods to accommodate your winter wardrobe and move into the closet.  This is also the perfect time to take inventory of all your winter clothes, try them on, dry clean sweaters, repair rips and sew on buttons.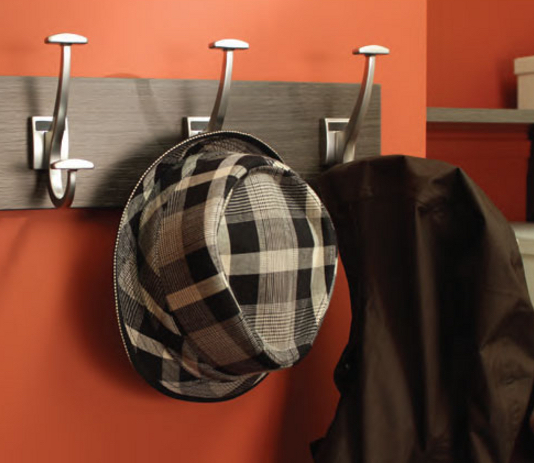 What are some specific winter clothing organization tips and tricks?
Sweaters should always be folded not hung so hangers don't tear through shoulders of sweaters.
Coats and jackets should be moved to the mudroom or coat closet during the season for easy access and stored in the off season.
Hats and gloves work great in pull-out baskets.  If each family member has their own winter accessory basket you won't mix up gloves, hats ad scarves.
Depending on where you live the seasons keep getting more and more meshed together, so having a fully organized closet with all your clothes at your fingertips can help with our ever-changing weather!
Tis the season for fall and winter storage ideas that are practical and family friendly.
For more of my organization tips, click HERE.