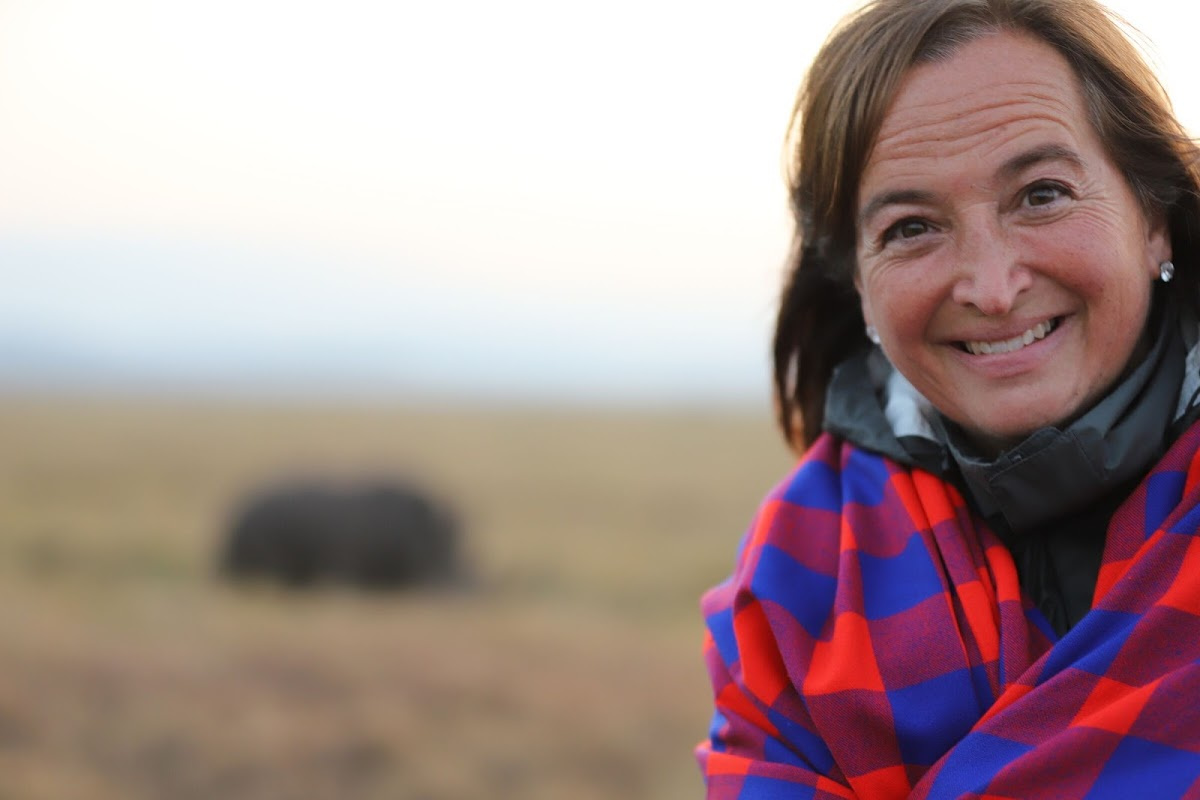 I'm a do-it-yourself travel planner until it comes to big trips like this—then I only rely on Pat Blassie, owner Altair Travel. She's a nationally recognized travel agent, and the only one I trust with an adventure like this.
Pat's Mission:  To create a perfect African Safari trip for my family of 4 with adventure for my teen kids and luxury for me and my husband.  Oh and get this – I'm not a big animal fan, don't really like dusty, hot, dry places, but we all want to go on a safari. Yes, she thought I was kidding at first, then when she realized I wasn't Pat and her team got to work and created the MOST PERFECT vacation, and life-changing trip ever.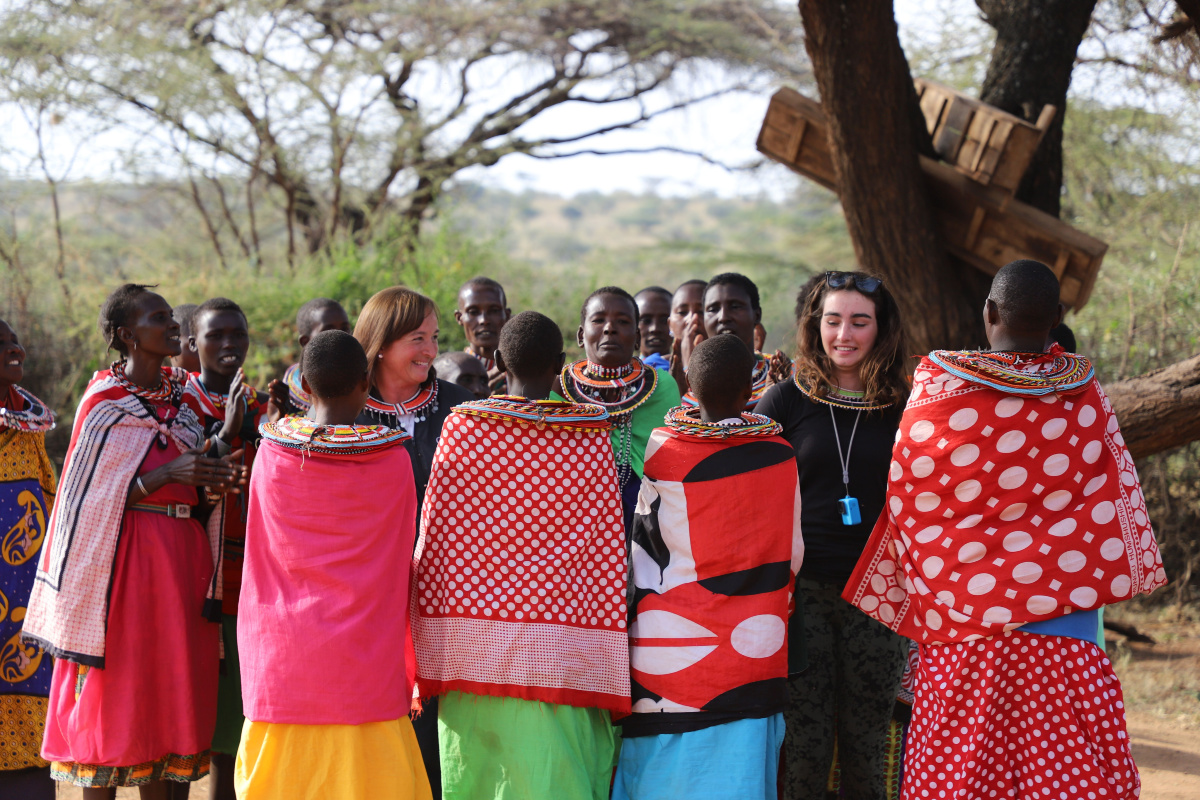 Here's the rundown:
Nairobi, Kenya MUST-Dos
Karen Blixen House – Yes she's the one the movie Out of Africa is about.  Please watch before you go!
The David Sheldrick Wildlife Trust for Orphaned Elephants – lots of dust and animals, but they are the cutest thing I've ever seen and petted.  One baby ran over my hubby Matt!
Kazuri Bead Factory – you'll never look at a beaded necklace the same.
Lewa Wildlife Conservancy – these people KNOW and LOVE their animals and the animals are treated, taken care of, and monitored closer than any family pet I've ever seen.  The care and love for the animals by the staff is unbelievable, and their knowledge is out of this world.
We stayed at the Kifaru House, a private villa nestled on a hilltop in the middle of the Lewa Conservancy.  Incredible people, five-star food and service, swimming pool with wandering giraffes – can you imagine anything cooler?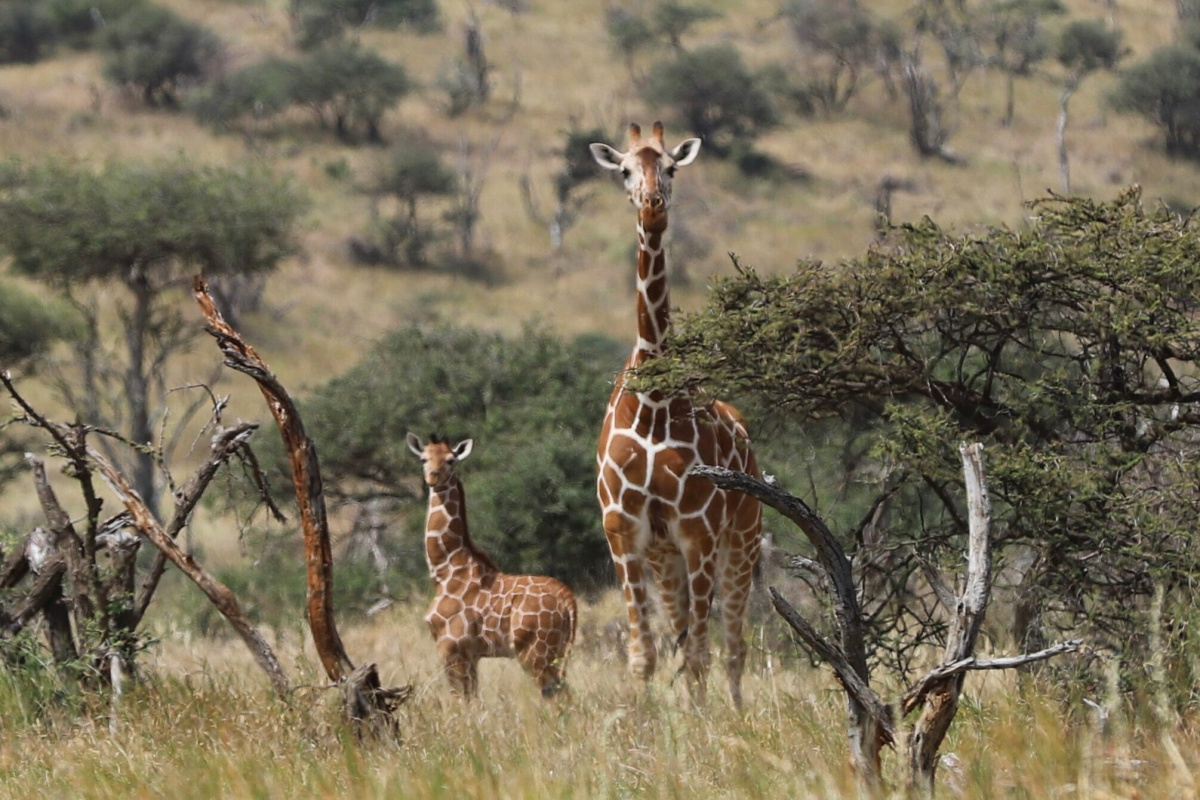 Arusha, Tanzania – We stayed at the Legendary Lodge, it was LEGENDARY! Set in lush tropical gardens on a working coffee farm, the cottages were the nicest I've ever seen. Our family stayed in the Kahawa Cottage which was ideal for our family with 2 large rooms, and a large living area.  Swimming pools, a spa, and a go-back-in-time main house for evening cocktails and dinner were all amazing.
We woke up REALLY early and were driven to the base of Mt. Kilimanjaro to embark on our one-day hike up the mountain to the base camp of Marangu Gate.  I watched every single YouTube video I could find about this hike, word of caution; not as easy as the videos say.  It's 6 miles up (in a rain forest with slippery mud and rocks) and don't forget it's 6 miles back down! My legs were spaghetti at the end of the day, but it was one of the most adventurous things I've ever done and totally rewarding! How many people can say they climbed Mt. Kilimanjaro?!
Serengeti National Park – the very name Serengeti fires the imagination and is derived from the Maasai language meaning "endless plains" the Serengeti offers the greatest concentration of plains animals in all of Africa.
We stayed at the One Nature Nyaruswiga Serengeti, a collection of luxury tents, sustainability, and conservation make up this unbelievable camp.  When I say "tent" here, take everything you know about camping out of your head, this is luxury! Private wooden decks, handmade furniture, a wood burning fireplace, stocked and complimentary mini bar, en-suite bathroom and an outdoor shower.
A MUST – Hot Air Balloon Ride at sunrise!  When planning your Africa trip, take the word 'budget' out of your vocabulary.  The add-on of the hot air balloon ride was almost cut due to cost, but then I said to myself, "how many times do you have the chance to hot air balloon over the Serengeti – never, so I added it on!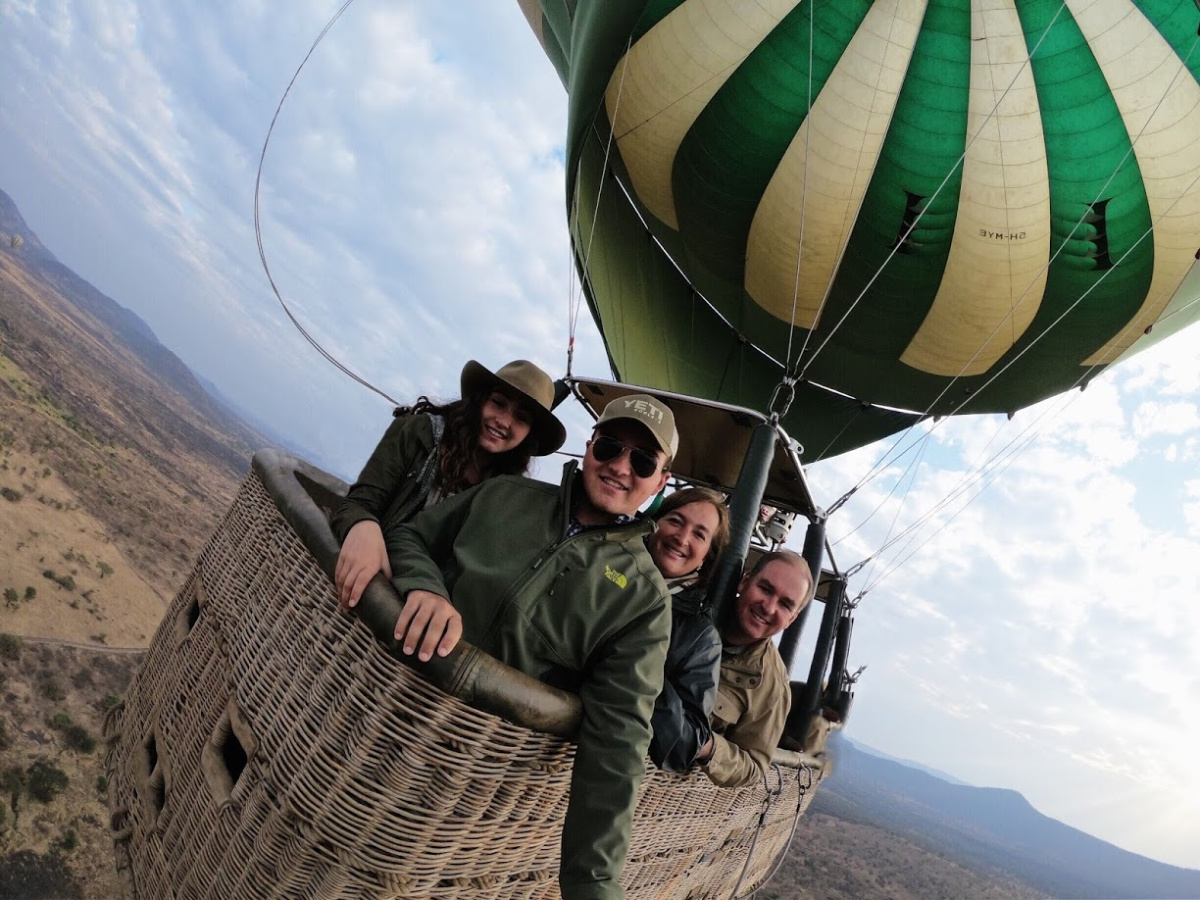 100% hands down, this was all 4 of ours favorite part of the vacation!  After landing we were treated to a champagne breakfast with our fellow companions!  We'll never forget this, and it was our Christmas Card photo, of course.
Maasai Mara, Kenya – the Mara is part of the northern section of the Serengeti, one of Africa's greatest wildlife reserves.  We were fortunate to be there during the migration, when I say we saw lots of animals, that doesn't even come close!  We saw millions (no exaggeration) of animals!  Wildebeest galore.  We stayed at a private house called the Topi House, we had our own staff and incredible views with unrivaled access to the Mara.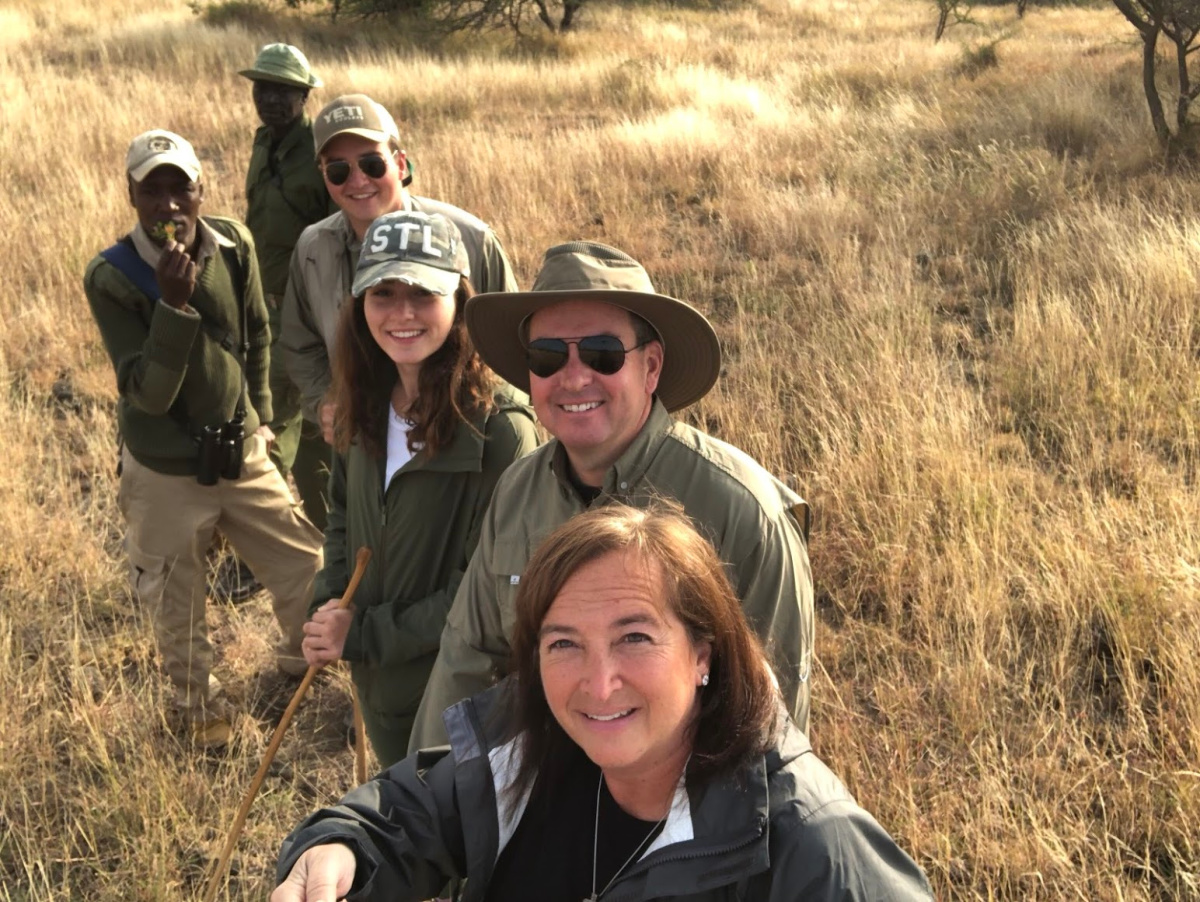 Last Day – back in Nairobi we stopped by the Giraffe Center, let's just say my daughter kissed a giraffe, which is supposed to bring good luck!
Start saving, start planning, and get to Africa!  The people are amazing, friendly and kind, the food is really great, the accommodations are out of this world!  JAMBO!
You can hear all about our Africa travel experience HERE.