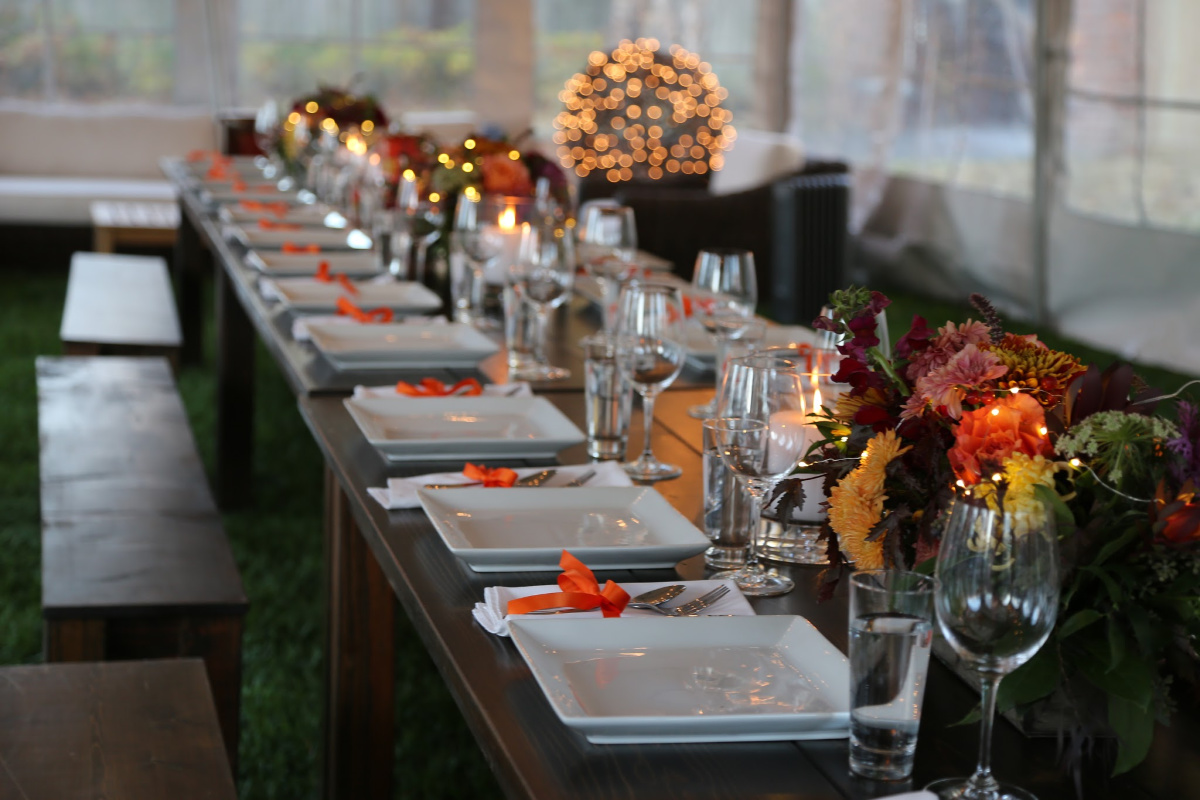 We are on the cusp of entering the "most wonderful time of the year", which in my mind means one thing—entertaining. Most of my family all live close, but everyone is super busy, so Thanksgiving and Christmas are opportunities for us to get together, catch up, bond, and share the love.
My husband Matt and I like to entertain, and for Thanksgiving, we always rent a tent and long tables for our backyard that can accommodate everyone while giving us a welcoming atmosphere that is also festive for the season.  It's important to me we all sit together and share the love – no kids' table at our house, I want everyone together!
As a self-proclaimed party animal, I have a few holiday entertaining tips that can help you host a memorable and well-received event that people will be raving about long after it is over. Read on!
Details matter
Never, ever skimp on the details. It is the littlest things that make a difference when entertaining, so keep in mind those extra small things that you can do to make an impact. When entertaining formally, use name-cards at the place-settings to take out the awkwardness of people will sit. You can use chalkboard paper tags to make a lasting impression, or hire a professional calligrapher to create the name-cards for you. If you have nice handwriting, that will work, too. To get the kids involved, you can have them write out the name-cards, which everyone will think is a cute touch. For our Thanksgiving table we print hand-made (literally) turkey cards with everyone's name.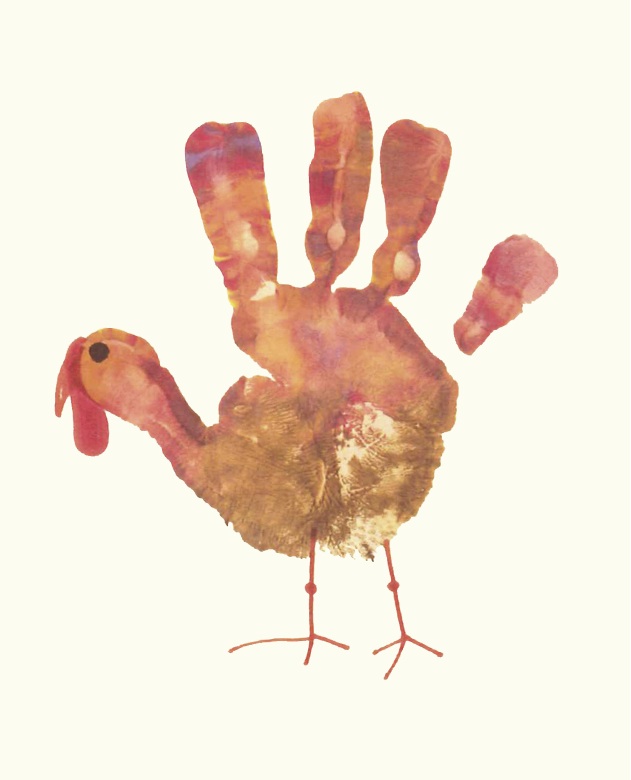 And speaking of place-settings and tablescapes, select a theme that has a wow factor. Holiday trends this year include black and white checkered tablecloths, muted and blush tones, rose gold chargers and stemware, and rustic touches that are fabulous and fashionable.  And never forget the flowers!
Rent it
Let's face it: we are busy working moms, so we have to save time whenever and wherever we can. Renting items like dishware, glassware, tables and chairs, and other items not only helps saves time, but is less work as well. Most party rental services are reasonable, and will deliver everything you need for almost every sized event. Once you are done, just rinse and box it up, and they will do the rest.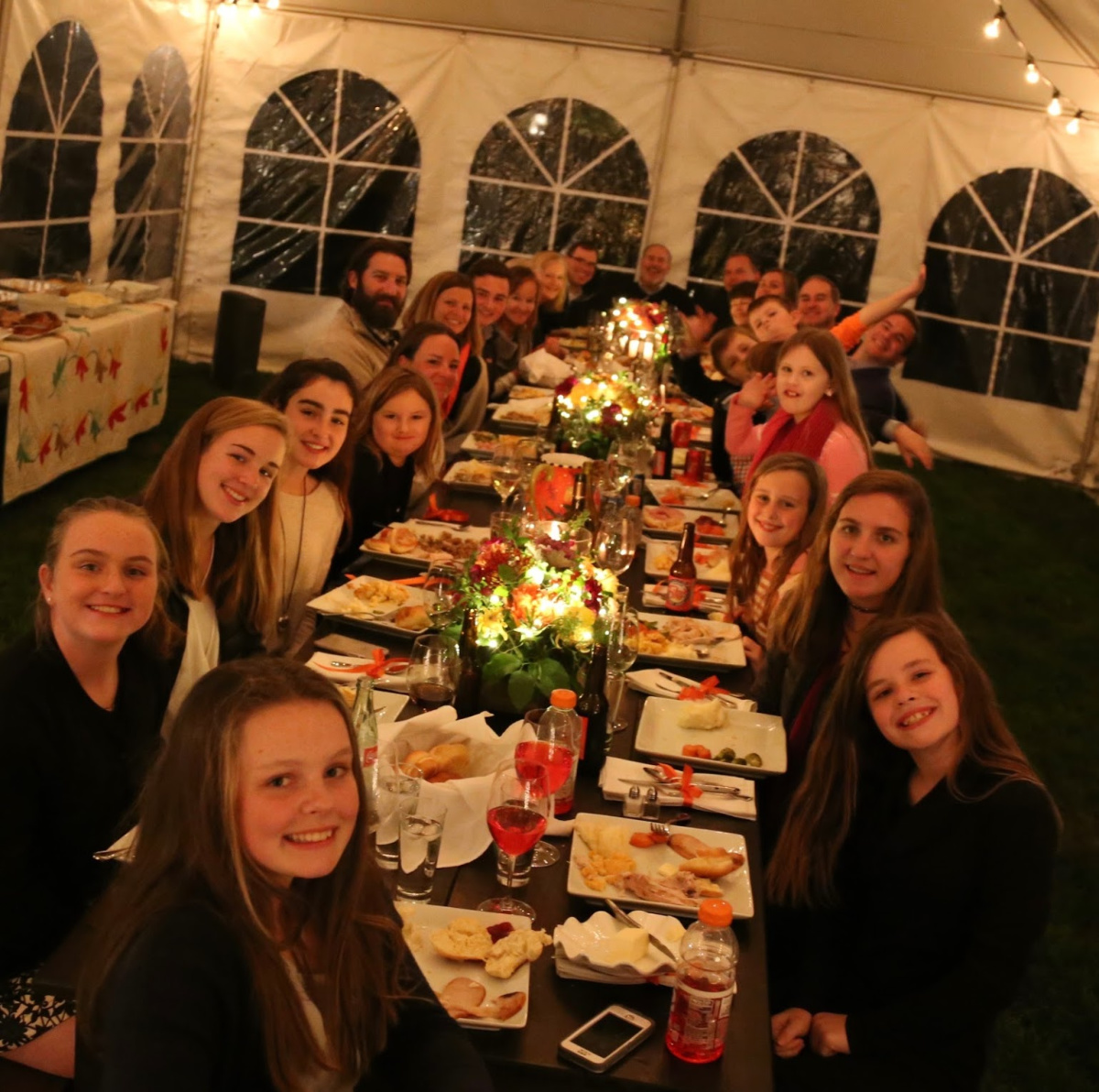 Break it down
Write out everything you need to do, and then break it up into four stages: 30 Days, 15 Days, Week Of, and Day Of, then put your to-do items according to which stage that item belongs to. You can go one step further by assigning tasks in each stage to family members or helpers, to create an organized party planning machine.
Food, glorious food
Once you've written out your guest list and sent out your invites either by snail mail or electronically, what to serve will be the next biggest task. You want to make sure you have the appropriate food for each guest, so using a color coding system can help take the fuss out of creating a guest list.
Green for no allergies
Yellow for vegan
Red for allergies/gluten free
Blue for no dairy
Brown for peanut allergy
Once you are done color coding, you can create the menu while knowing how much of what to have available for serving or for the buffet.
Buffets are a great option if you are having a less formal affair and serving a lot of people, but does require extras to keep the food hot. If you are having a smaller, more elegant affair, sit-down style would probably be best.
I am looking forward to having a few memorable parties this season, and I hope my holiday entertaining tips assist you in planning the best event yet. Cheers!