The most wonderful time of the year is right around the corner—and after the year we have had, preparing for holiday cheer is so exciting to think about that. It's almost time to get your home or your backyard and patio ready! Today I'm sharing tips so you can welcome the guests you host with as little stress as possible.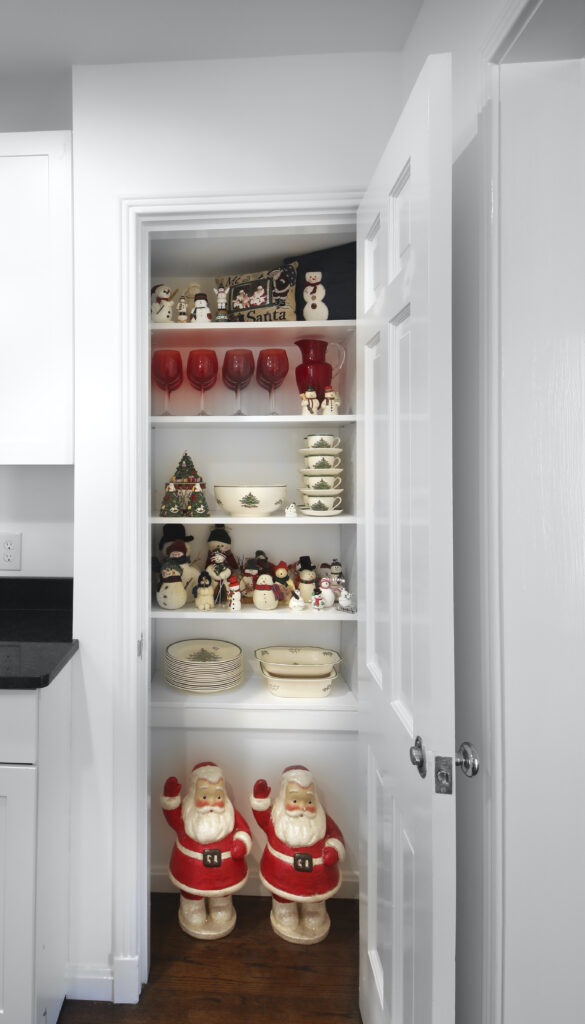 Declutter + Get Organized
First things first! Before decorating, cleaning and organizing your home is a must to get ready for the holidays—especially when you are the host. Your living room, kitchen, porch, entryway, and main bathroom should be highest on the list, and it might even be a good time to take away any excess items to clear extra space for guests. And with Covid, the additional outside spaces will need attention too. Possibly look at renting a tent and heaters to host your family festivities outside, keep a handy battery-operated blower on hand to blow off leaves and cushions.
Make your home festive
Decorating is a natural next step and usually what I look forward to the most in preparing each year. Especially if you're hosting – it's never too early to assess what you have, what you still need, or what areas need more pizzazz. If you are looking at hosting guests for the holidays it is a good idea to add something festive into your space. Concentrate on the main spaces – your front porch, entryway, kitchen, living room, and main bathroom. I always love to get my outside decorations up the weekend before Thanksgiving and the inside ones the weekend after Thanksgiving.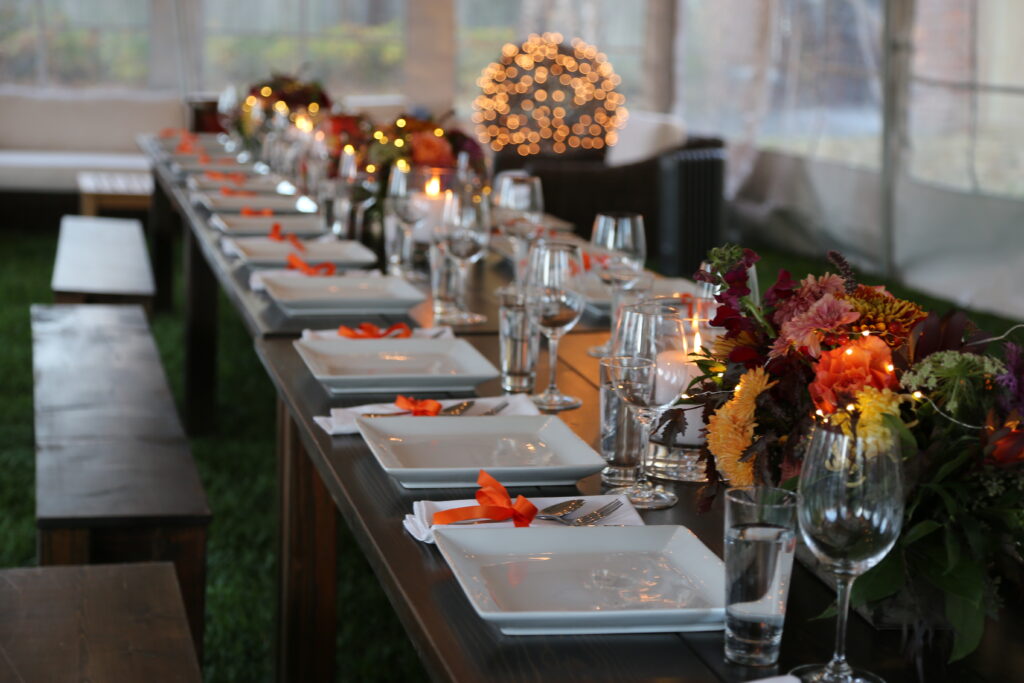 Clean the fridge + oven + pantry
These are going to be used the most during your festivities, so they should be cleaned thoroughly in preparation. If you plan on cooking for the holiday feasts, it is a good idea to purge your fridge and pantry of unwanted or unnecessary items to make room for larger dishes and serve ware. Careful you don't buy a turkey that's too big for your fridge! Always check your spices for expiration dates too. And take stock of all your holiday serving pieces and dishes. Wash them and make sure you have everything you need.
Food Prep
Plan ahead to figure out which dishes you can prep before your big day so that you can concentrate on the foods that need to be made on the day. Planning large dinners is stressful—but they do not have to be if they are planned and prepped in an orderly fashion. Also consider switching up your menu this year and try a backyard bbq, a fun sandwich bar, or outside smores and hot chocolate. With everyone wanting to be outside, get creative and maybe consider throwing the typical turkey and stuffing out the window this year!
Clean the floors
Foot traffic galore, with the holidays bring a lot of different people and a lot of traffic in and out of your home. Clean your floors frequently and thoroughly before and after you have people inside, especially if you have pets or children roaming the floors. You do not want anything ending up in their mouths that isn't supposed to.
Prepare for House Guests
Does your home double as a guest house for the holidays? With families traveling far and wide, everyone needs somewhere to stay. Make your guests feel welcomed and invited by taking time to prepare a guest space that truly gives them a place to call home for the holidays.
You can make the most of the space you have by investing in a Murphy Bed or Wall Bed from Saint Louis Closet Co. These functioning beds are created to be stored vertically or horizontally in a customized cabinet that provides the perfect space for your guests while they are there and gives you extra floor space when they are away. These are the perfect solution to the hostess with the mostess and for giving your guests the space they need when they are in town.
If your home has a guest bathroom available, make sure to get it cleaned up and have fresh towels and toiletries available. You probably know your guests well, so stocking up their space with things they love before they arrive will make them feel loved and appreciated.
Enjoy your holidays!
It can be stressful and time-consuming to prepare and plan your home for the holidays, but it is always rewarding and exciting to be able to celebrate with your closest family and friends. Take time to appreciate your work and to enjoy the ambiance you created for the loved ones in your life. After all, isn't that what the holidays are all about? I like to take lots of photos of my home and my family during the holidays, you can always refer back to these photos when getting ready for the holidays in upcoming years.
Afterward, take advantage of off-season sales
Last but not least – the best time to shop for holiday décor is after the holidays! It doesn't have to cost a lot to make your home look like a million bucks. Shopping right after the holidays will score you some amazing pieces to slowly build up your home decorations for the following year.