As we wrap up one of the toughest years many of us have ever faced, I have one BIG question to ask you: will you be making some New Year's resolutions for 2021? Statistics show that more than half of all resolutions fail, but many times it is because people set such lofty goals for themselves instead of making resolutions that are achievable.
Resolutions should be made to improve your life and a plan needs to be created to reach those goals. The success lies within that plan.
Pick a Resolution that Makes Sense
If you want to keep your resolution in 2021, you need to set a goal that is doable and meaningful to you. Your goals should be specific, measurable, achievable, relevant, and have a timeline. This means your big goal should be broken down into small, meaningful goals that move you towards that bigger goal.
For instance, if you plan on making big habit changes, those will not be made overnight. They take consistency and perseverance in all areas. Eating healthier does not mean cutting out sweets for the next year, it means reducing the consumption of sweets progressively over the next year or so until you are comfortable with your switch.
Make a Plan + Stick to it
Your plan is your path to success. It is not going to be easy, but if you make an achievable, followable plan, you will set yourself up for a year of success. Yes, you will run into hurdles and you will probably have moments of self-doubt, but if you realistically face your challenges and keep your goals in check, you will accomplish anything you set your mind to.
Be Flexible When Life Gets in the Way
If 2020 has taught us anything, it is perseverance in the face of adversity. Life is going to throw a wrench into your plans occasionally, but the challenge is how do you move past those challenges and keep to those resolutions. Maybe you will need to adjust your roadmap, your timeline, or your plan to fit those life moments in, but adjusting the plan and scrapping it altogether are vastly different.
Make space for the bumps in the road and have grace as you navigate them. Resolutions are never easy to keep, but they are always possible.
I am Making Some Big + Small Resolutions this Year!
There is nothing wrong with making very achievable resolutions alongside your harder ones. Achieve those easier-to-accomplish goals and keep the larger ones in sight by following your plan. I took my time making my resolutions for 2021, and I am so excited to share them with you! I hope they inspire your own resolutions for the new year:
Spend more quality time with my husband, kids, and friends. | 2020 cancelled our plans left and right. It also taught us that small, quiet moments with those closest to us are precious. I plan on carrying those moments well into 2021 and beyond.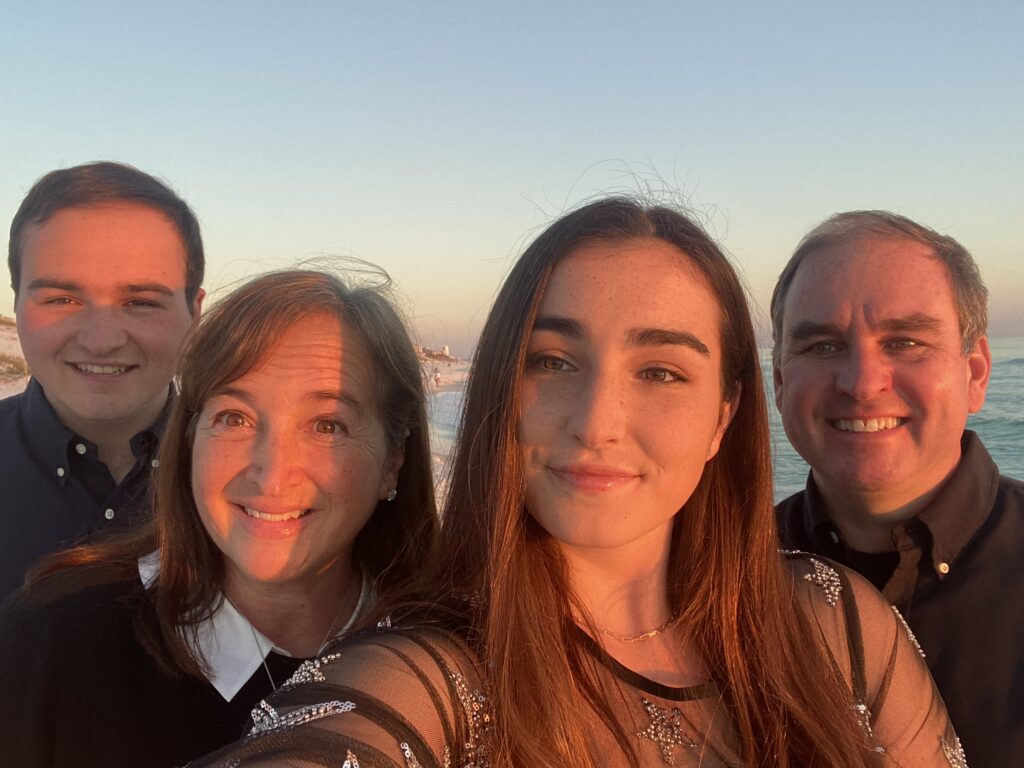 Less screen time and more games. | It is easy to fall into a routine that involves devices. Scrolling social media and watching that newest Netflix series has us constantly staring at screens. This year, I am hoping to spend way less time in front of the screens and more time devoted to games, puzzles and walking with my family.
Travel the moment it is safe. | This resolution is going to depend heavily on COVID-19, but the travel bug has bitten, and I am eager to go exploring. I have my sights set on some new adventures and cannot wait to go.
Be the first in line for the COVID-19 vaccine. | Okay, maybe not the first in line. But I believe in science and in doing my part to help stop the spread of this disease. My health and the health of others matters to me, so getting the vaccine is at the top of my 2021 resolutions list as soon as it's my turn.
Host the biggest + best high school graduation party for my daughter. | Like I said, 2020 made huge changes for everyone that none of us were expecting. Last year, my daughter graduated high school and missed out on having the party she deserved. When things are safer and we can, she will be getting that amazing It will be one for the books, hoping Nelly will come and perform in our backyard J!
So, what does 2021 look like for you? What did 2020 take away from you that you want so badly to accomplish or create? I am looking forward to new opportunities + a new approach at living. 2020 has taught us some valuable lessons, but I am ready to turn a leaf and start a new season in this new year.