We are proud to call Maplewood, MO our home for the past 25 years!
It is with humble appreciation that we are being nominated for business of the year from the Mid County Chamber of Commerce. Our business has only grown and thrived since we first began so many years ago.  We need your votes! To cast your vote for us, click here.
In 1996, we moved to Maplewood to join the growing and exciting business community here that is filled with so many amazing small businesses and entrepreneurs, not to mention a larger amount of women-owned businesses. We are filled with gratitude to be part of the business community in Maplewood that is heavily supported by both its Chamber of Commerce and our City Hall.
Since moving to Maplewood, I have proudly served on the Maplewood Special Business District Board, was the keynote speaker for the Women Making History Month, and have supported and donated to both the Maplewood Public Library and Joe's Place. Maplewood is a town that has supported me through the years and I am so glad I set roots there!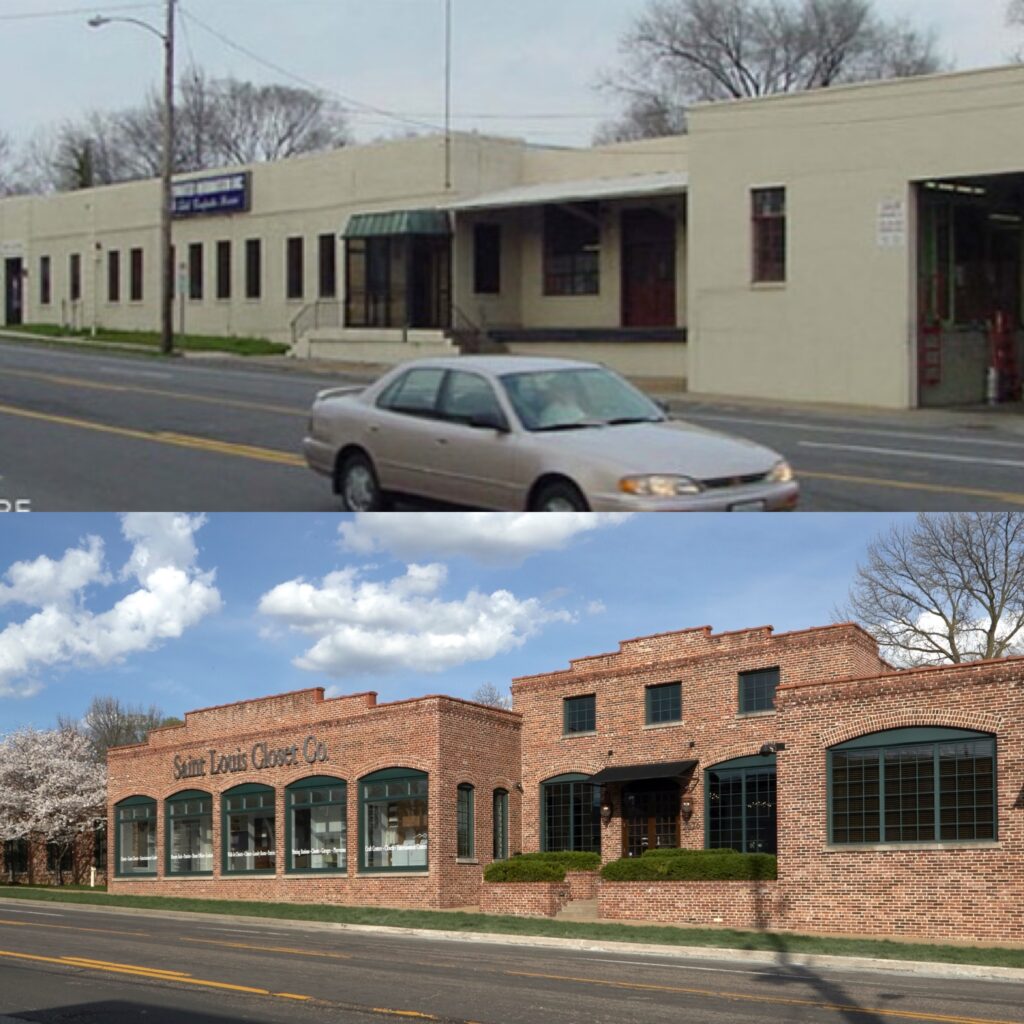 I have been previously named Maplewood's Business Person of the Year in 1997 and in 2007. Representative Margaret Donnelly of District 73 signed a Missouri House of Representatives resolution recognizing me as well for my success as a businesswoman in Maplewood.
Community is essential for Saint Louis Closet Co. and has been a core mission of mine throughout my time as CEO of SLCC.
To solidify my ongoing efforts, this year I launched our Closets for a Cause program. Each month we highlight a different local non-profit charity and donate a percentage of all sales directly to them. We believe that this is a great way to give back to our community and get both our customers and supporters involved in the awareness of how many local non-profits need our help. So far this year, our Closets for a Cause program has donated over $25,000 thanks to our loyal customers.
More About the Award
The Chamber of Business of the Year Award was established in 2011 and is an award that recognizes a Chamber business who demonstrated an exceptional contribution to the industry or community within the past year.
Nominated businesses are model businesses with a reputation of excellence in one or more of the following areas:
Industry
Achievement
Revenue Growth
Outstanding Customer Service
Innovative Products and Services
Creative Marketing Endeavors
Community Involvement
We are ecstatic about our nomination!
Over the years, I been consistently committed to both my business and the community from day one, and this nomination is so exciting for me. Know that I am not done—I will continue to work on innovative ideas on how Saint Louis Closet Co. can give back.