Especially at Christmas…sweet, milky, rich, delicious chocolate that is so hard to resist. There are so many options out there to choose from when we bake with or gift this favorite treat, so I'm dedicating today to all things chocolate!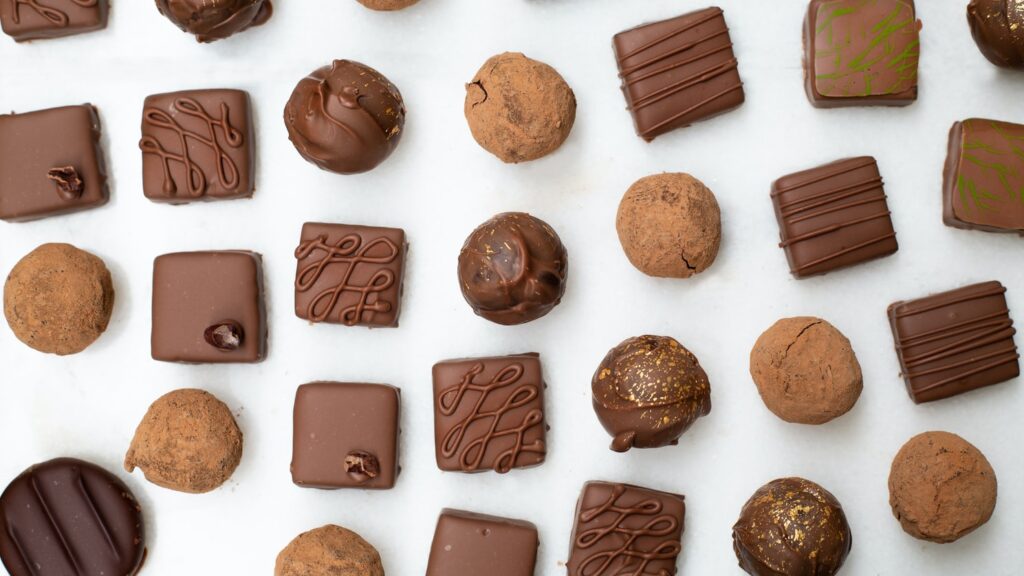 The History of Chocolate
Chocolate has a rich history that dates back 4,000+ years and, for 90% of its existence, it was strictly a beverage and sugar had nothing to do with it. Experts refer to the plant or beans prior to processing as "cacao", but once anything is made from the beans, we have what most of us call "chocolate".
Chocolate is created from the fruit of cacao trees.
Isn't it incredible that the delicious chocolate we all eat comes from fruit? Technically, we're eating healthy J Cacao trees are native to Central and South America. The fruits are called pods and each pod contains nearly 40 beans that are they dried and roasted to create cacao beans.
Chocolate originated in Latin America.
Chocolate dates way back to ancient Mesoamerica, which is present day Mexico. The Olmec were the first people to turn the cacao plant into chocolate and they drank it during rituals and used it as medicine.
Centuries later, Mayans praised chocolate as the drink of the gods. By the 15th century, the Aztecs started using cocoa as currency. Eventually, chocolate made its way to Spain, Europe, and beyond.
The Revolution of chocolate
In 1828, the invention of the chocolate press (who even knew?) revolutionized chocolate making. This device could squeeze cocoa butter from the roasted beans and pour it into a mold where it would solidify into a bar of chocolate. And just like that—you can get pretty much any kind of chocolate you want.
Types of Chocolate
So, are you a milk chocolate or dark chocolate kind of person? Unfortunately (or fortunately?) chocolate cannot be boiled down into so slim a grouping. The different flavors or types of chocolate are produced using varying ingredients, time, and temperature used to roast the beans.
Some of the most common types of chocolate include
Milk Chocolate
Dark Chocolate (also known as "plain chocolate" or referred to as semisweet/bittersweet)
White Chocolate
Ruby Chocolate
Raw Chocolate
Compound Chocolate
Modeling Chocolate
Cocoa Powder
Chocolate contains more than 300 all-natural chemicals.
These chemicals all affect our body and our brain in different ways, which can then inadvertently affect our moods. Hence, we feel MUCH better after that long stressful day when we can dive into a big bowl of chocolate ice cream.
While there are many chemicals in chocolate, we can trace your de-stressing right back to Tryptophan, which aids in the release of serotonin. If you aren't aware, serotonin is the "mood lifter" in your body.
My Favorite Chocolate
St. Louis is full of scrumptious chocolate companies and I am so excited to share my favorite places (and items) so you can go get your chocolate fix, too! These premium brands also make perfect holiday gifts or stocking stuffers
Kakao Chocolate
If you have never been to Kakao Chocolate in Maplewood, you need to check it out! Kakao invites you to indulge yourself in their gourmet chocolates with a full spread of truffles, bars, barks, hot chocolate mix, and confections ready for tasting.
My ultimate favorite is the dark chocolate sea salt caramels—but you must see and smell this local favorite for the full effect!
Kirkwood Pop Co.
One of the latest—and might I say greatest—trends are hot chocolate bombs. Have you seen them? Simply pop a bomb into your favorite mug, pour piping hot milk on top, and watch the magic happen. If you want to try them out yourself, check out of my local faves—Kirkwood Pop Co.
Hot chocolate bombs are the fad we never knew we needed it and I am here for it!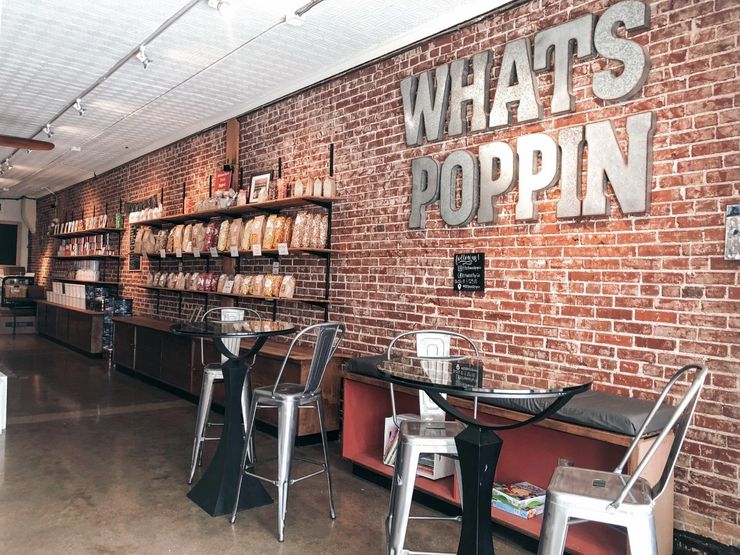 Photo from kirkwoodpopco.com
Crown Candy Kitchen
The Crown Candy Kitchen in St. Louis is where you must go to try the chocolate malt. The Crown Candy Kitchen has been a staple in the area since 1913 and is now a 4th generation family-owned business. If you know, you know!  And if you happen to not be in the mood for chocolate, order up the best BLT in the whole wide world!

Photo from crowncandykitchen.net
Bailey's Chocolate Bar
A dessert and martini bar catering to lovers of chocolate and sweets everywhere! Bailey's Chocolate Bar has indulgent and decadent dessert drinks. My personal favorite is the chocolate martini, which comes in six distinct and mouth-watering flavors.
Bailey's Chocolate Bar is the perfect place to go meet up with your gal pal or have a night out with your partner to enjoy a boozy dessert.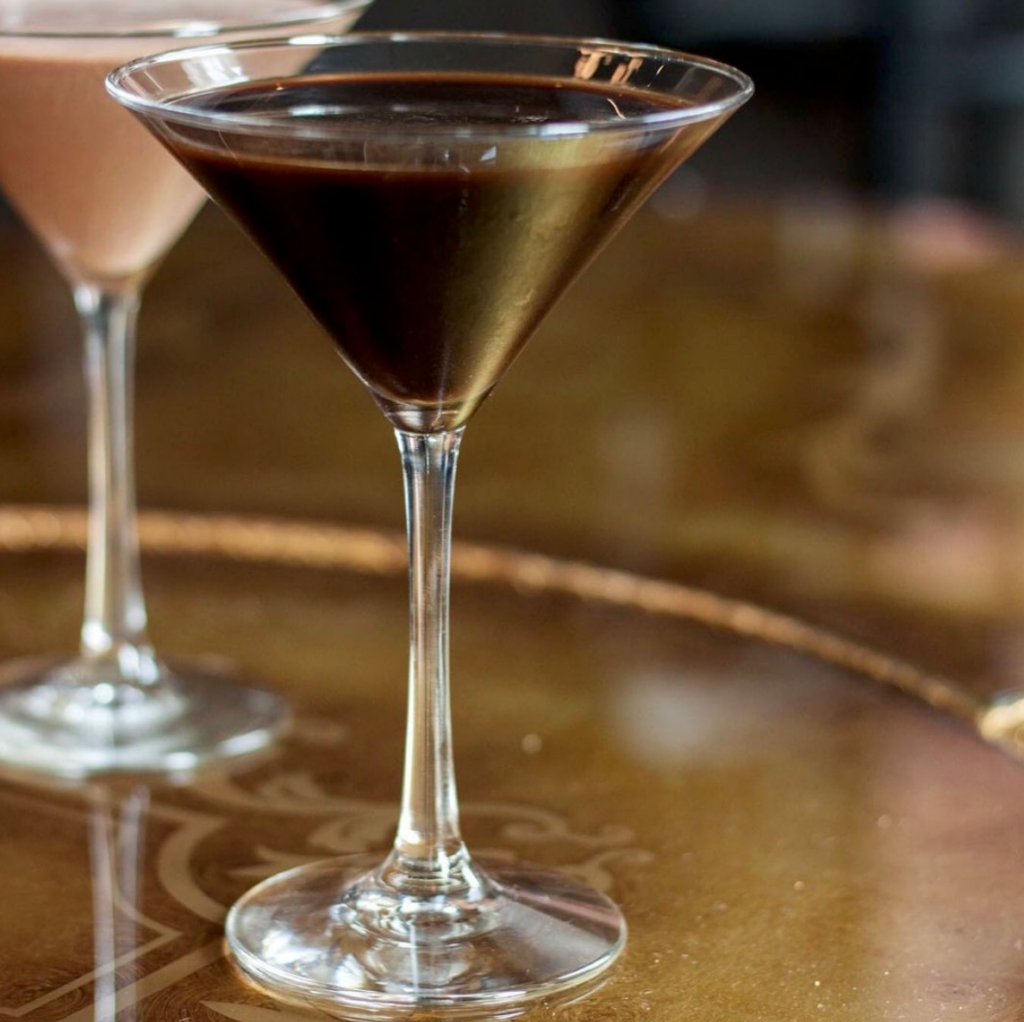 Photo from: Bailey's Chocolate Bar Instagram