Tis the season to give the perfect gift… and I have some amazing suggestions! It has been a hard year for many people, so spreading a little extra cheer this holiday season is the perfect way to end the year on a happy note.
Gifting can be difficult, and with so many people on your list, it can be tough to narrow down on an item that feels special. Let's take the guesswork out of it and chat about gifts that are perfect for everyone on your list!
Your Neighbors
We have seen less of our neighbors this year with social distance in mind. Let your neighbors know you have not forgotten about them this holiday season by offering up your favorite bottle of wine.
I like to make my gift giving extra personal, so I always offer up my favorite bottle of wine for the occasion, Belle Glos Clark & Telephone Pinot Noir. I love to tie coordinating ribbons and holiday card to the bottle and drop on their doorstep.
Your Coworkers
You work with them every day. They are a part of your daily activities and celebrating them in some small way is an opportunity to appreciate their presence in your life.  For them, I'm sharing a functional item!
I find the perfect gift for coworkers are labelers. They keep life neat, tidy, and well-organized. From lunches in the fridge to desk drawers, labels help make your routine a breeze. My favorite labelers are simple ones from Office Depot that let you go label crazy at home and at work with ease. It can be used for years to come!
Your Friends
Send warm winter wishes to all your friends! A practical, functional, yet thoughtful gift is what they deserve. For the St. Louis area, winter is right around the corner and the days are growing shorter and colder.
One of my favorite gifts to give is black cashmere gloves and scarves. Your friends will adore the thoughtfulness and. And—bonus—black goes with everything!
Your Parents
Let your parents or grandparents know how much you love and miss them during the holidays! Treat them to a dinner date from your favorite restaurant. It has been said that the way to the heart is through the stomach, and the gesture to support local will go a long way. This year, supporting local, small, and struggling businesses is more important than ever.
Looking in STL? My favorite restaurant to gift those near and dear to me is to my favorite place, One 19 North, a local spot with tapas and wine. With the current CDC guidelines One 19 North has an awesome carry out menu for lunch and dinner.
Your Siblings
Have you ever thought about gifting experiences? As you get older, gift giving gets harder and harder because we usually have everything we need. I propose you look outside the box to local experiences in town. Your siblings and their significant others can plan a night out together or enjoy a little couple's therapy after the hustle and bustle of the holidays.
My idea? Give a gift card or experience to Intoxicology for one of their Hands-On Workshops or Cocktail Tasting Classes. (While they are currently not scheduling classes, your gift card can help keep this small shop floating during Covid-19 and gives you something to look forward to when things start opening up again!) In addition, they have an amazing selection of take-home items that may make the perfect alternative gift to an experience.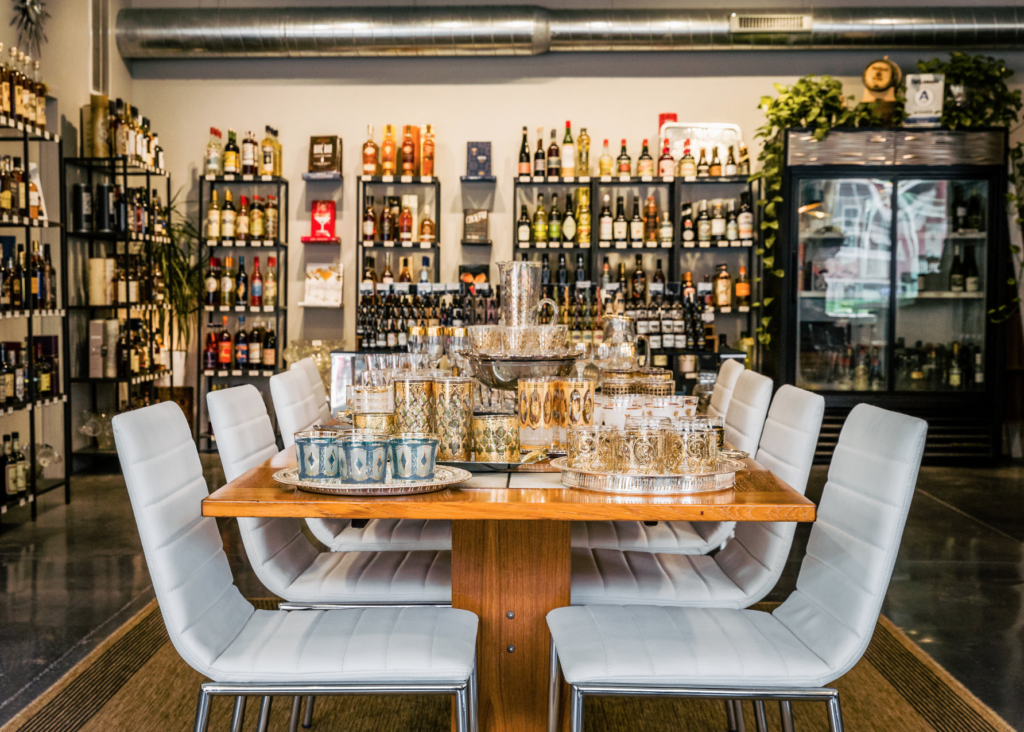 Photo credit: Intoxicology
Also consider tickets to one of the many drive-thru holiday lighting displays, Grants Farm, Winter Wonderland at Tilles Park, or the Latest and Greatest – Wonderlights at World Wide Technology Raceway
Your Mail Carrier
Some people really love to gift to all those who have made their lives a little easier this year. With online shopping prevalent throughout 2020 as more people stay home, your mail carrier has become an essential worker that is there through and through, delivering your necessities rain or shine. Show a little love—and a bit of humor—this season and gift them a totally unique item.
The Laughing Postman Redelivers: True Stories by a Mail Carrier recounts actual stories that a mail carrier has that only another mail carrier would deeply appreciate. Stick this book in your mailbox with a sweet note and give your postman or postwoman something to enjoy this season.
Enjoy the gift of giving!
One of my favorite things about the holidays is that we are given the opportunity to give back just a little more than we get. I take this time to appreciate all of those in my life by curating my gifting to celebrate everyone in my life.
What are your favorite gifts to give for the holidays? Do you have any that you consider the perfect gift for the people on your list? Let me know in the comments below!