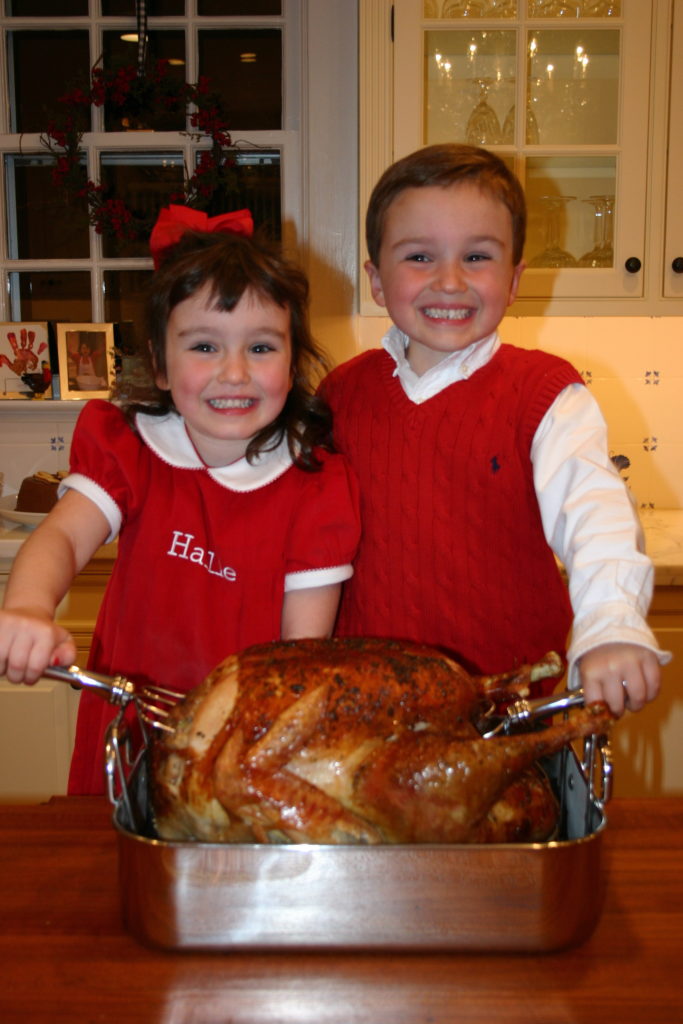 Does it always feel like the second you blow out the candles in the pumpkins it's time to order the turkey?  It's always bit sad and yet exciting at the same time how fast we move from Halloween to Thanksgiving and Christmas!
In my house, Thanksgiving is all about family, friends, and THE TURKEY!  That plump juicy bird gobbles his way into my thoughts and to-do lists on 10/31 about 10pm, and there's no time to waste!
We always order a fresh, not frozen free-range bird, so making a call to the butcher is a must–first thing.
I'm not sure if you're like me, but I cook a turkey once a year, and only once a year, so that bird has to be perfect and big! My philosophy? Go big or stay home!
My call to the butcher usually goes like this:
Me: I need to order a fresh turkey for Thanksgiving.
Butcher:  How many people are you serving?
Me:  It doesn't matter, I want the biggest turkey you can get!
After my call is complete and my butcher has his marching orders, I follow a few simple rules.
Here's how to Make the Best Turkey Ever Jenny Q Style:
Make room for the bird
Plan on picking up the bird a few days before Thanksgiving, but before you do, make room in your fridge – remember you just ordered a 28 pound turkey.  While you're at the store pick up extra string to tie the legs, long turkey pins to close up after stuffing, a new turkey thermometer, and fresh parsley, sage, rosemary, and thyme! – just think it's a Simon & Garfunkel Turkey ala The Graduate style.
Calculate
Figure out how long your big bird will take to cook, estimate your serving time, add 1-2 hours and that's what time you have to wake up and start getting it ready!
Prep mode
At our house, we wake up early and make the turkey preparation a family affair while we watch the Macy's Thanksgiving Day Parade.  When my kids were little, we would gross out over the insides of the turkey and laugh about which end was his butt.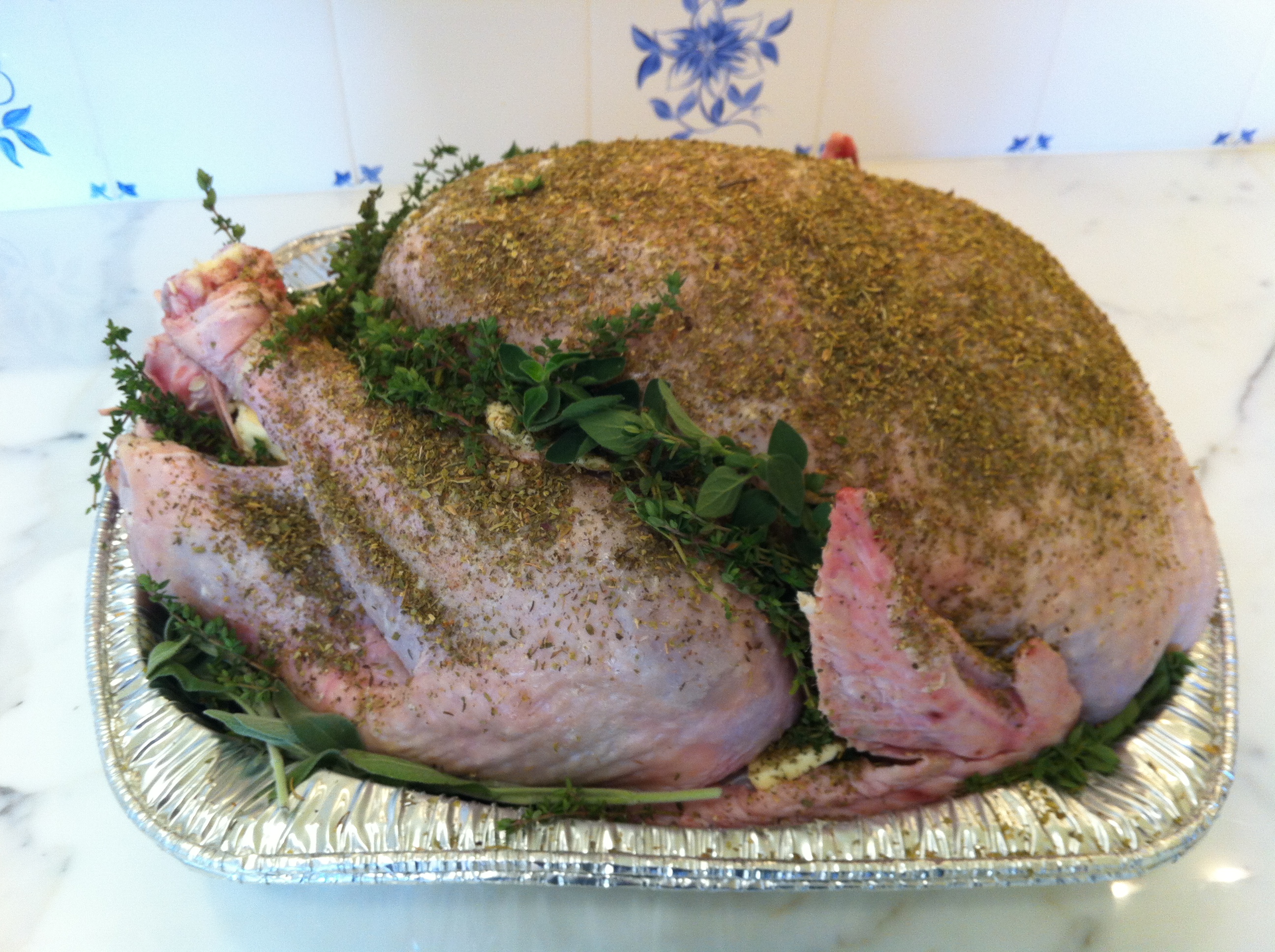 Here's how to prepare your turkey:
 Remove ALL things inside of bird cavity
Clean the bird inside and out with cold water and a salt rub
Make your stuffing, stuff lightly both ends and close up with pins and string.
Get out the butter baby!! Take an entire stick of butter and rub/smear into skin and crevices of the bird.
Sprinkle with salt, pepper, and Italian seasoning.
Garnish with your fresh parsley, sage, rosemary, and thyme.
Pop in the oven!
Enjoy!
Now in most families, cooking and eating the turkey are the most noteworthy tasks. In my family (ever since I was little), featuring the turkey in multiple family photos is the best part, basking in the glow of the bird!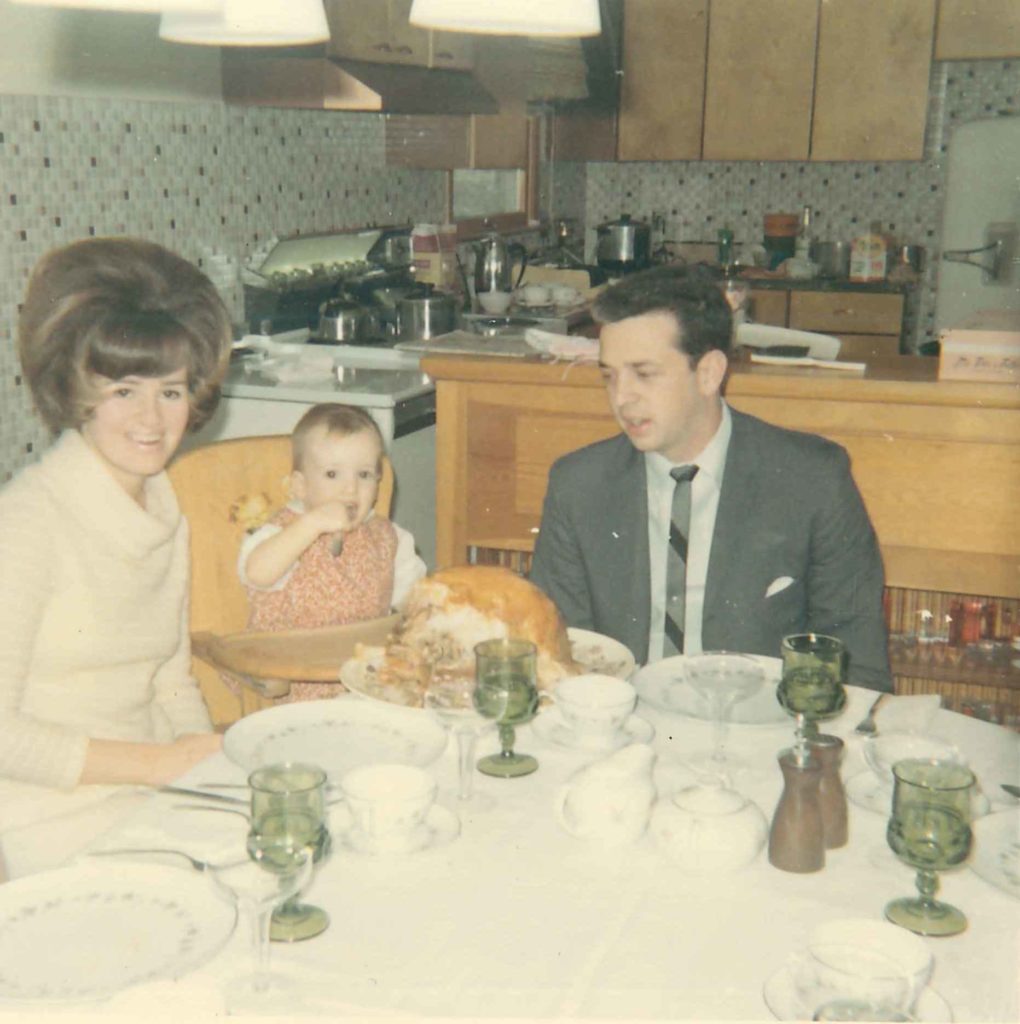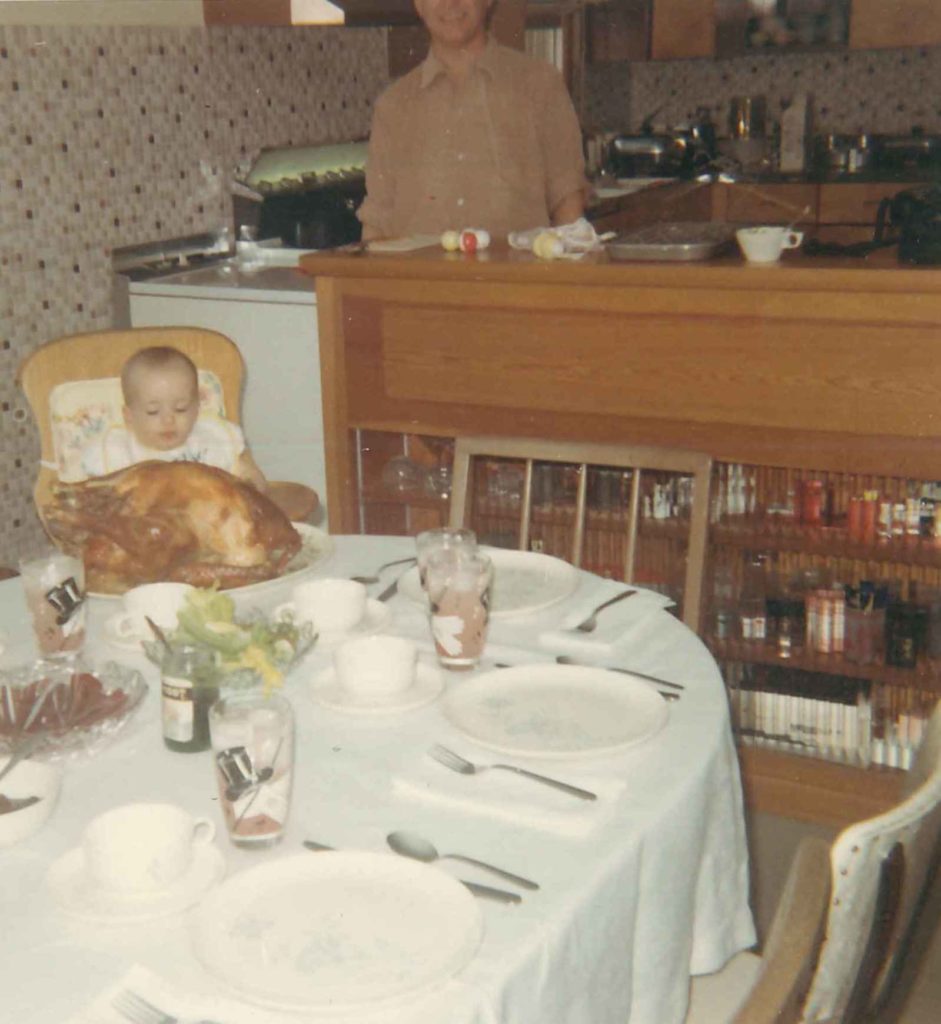 Gobble, Gobble, Happy Thanksgiving from my family to yours!! ❌⭕️