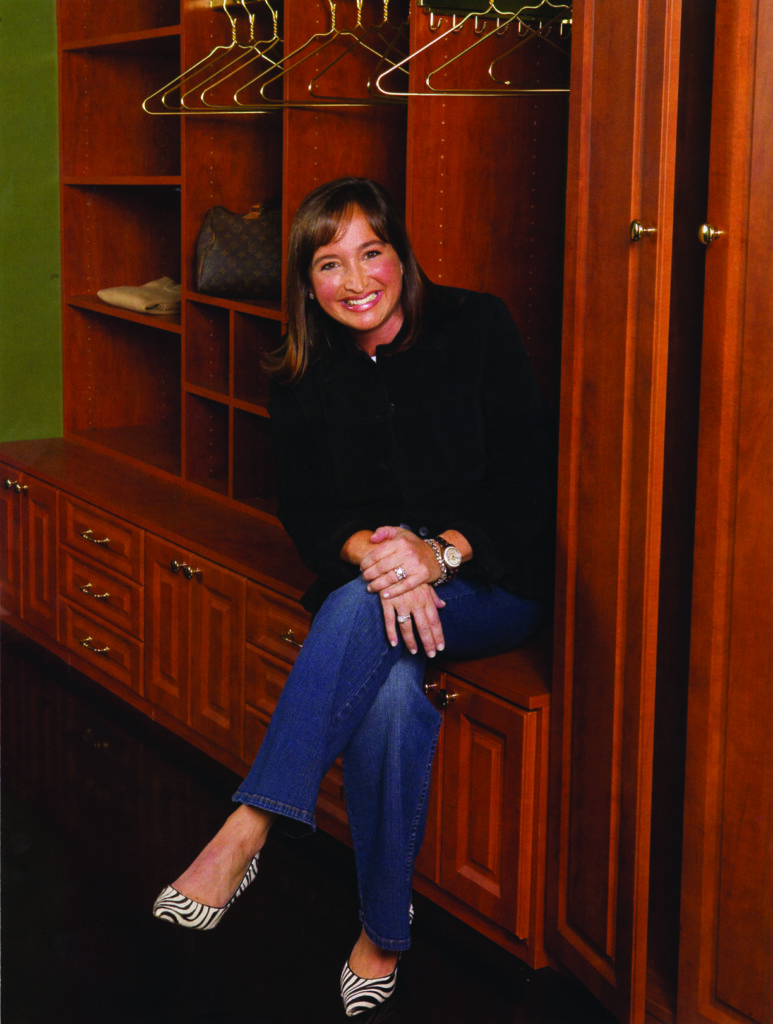 As seasons change and the cool weather sets in with the leaves of fall, we are breaking out blankets, layers, boots, and all the best hand-crafted lattes. But is your wardrobe prepared for the shift in weather? Have you taken time to go through all those summer outfits and put them away for next year?
Let's help get your bedroom closet seasonally ready so you can be organized as you go into the holidays with your best-dressed self forward.
Swap your main wardrobe staples
Dust off those jackets and shake out those sweaters, it is time to get cozy! One of the easiest ways to prep and organize your master bedroom closet for a new season is to switch out the pieces of your wardrobe. It is time to transition into cooler weather by bringing out all the boots, sweaters, and scarves you have had tucked away.
If you have some summer favorites that you are not ready to let go of yet, that is okay! Pairing a summer dress with cardigans and boots is a great way to keep it in your fall wardrobe. Even tank tops can be used for layering as the days grow shorter and cooler.
Conserve your closet space
We love our cozy sweaters, but they take up a ton of space no matter where you put them. Give your sweaters a designated spot in your wardrobe and treat them well by folding them neatly and stacking them. Avoid hanging them if you can as hangers will stretch out your favorite sweaters and leave hanger marks that are tough to flatten out, even with an iron. Besides, you will want to conserve that hanging space for other essentials.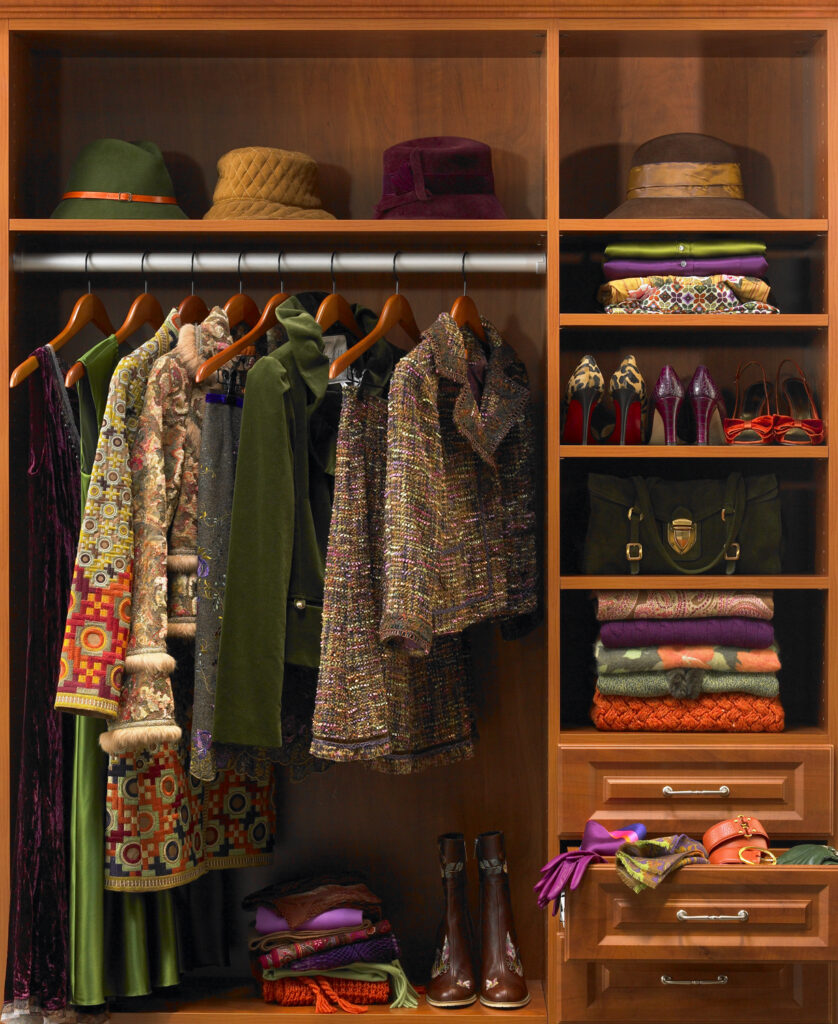 It is time for a quick fall purge!
You know those pieces you keep in your wardrobe because you "might wear them". As you go through your spring and summer clothes before packing them up for winter storage, shed the pieces that you never wore to save space for new staples next season. Consider donating them, selling them on a second-hand clothing website or reaching out to a local consignment shop to make the space for 2021 now.
Get smart with your storage solutions
If you need to make room in your closet for fall and winter clothing and you want to avoid the frustrations of sifting through summer and spring items, you will need to find a storage solution that frees up closet space and makes your dressing routine more streamlined.
Whether you have a separate closet for off-season items or you need to store them in a bin for next year, make sure you put a system in place that makes your transition smooth and lets you use the maximum amount of space possible in your master closet.
What to do with all the boots?
Fall means tall boots, short boots, medium sized boots, ankle booties, and boots in every shade of black, grey and brown. It seems that fall and winter wardrobes tend to demand a larger lineup of shoes. A piece of advice: your shoes and boots should be stored in the same place. To make things easier on your master closet space, use adjustable shelving to make room for these seasonal items—this will allow you to adjust the height to make space for tall and over-the-knee boots that are not used during other seasons of the year.
Get organized early and stay organized!
Your closet space is precious, and most are limited by it. By tackling the organization part first each season, you will be set for the rest of cold months. If you are finding your space needs more work than just organization, consider investing in a closet system from Saint Louis Closet Co. that will make the most of the space you have.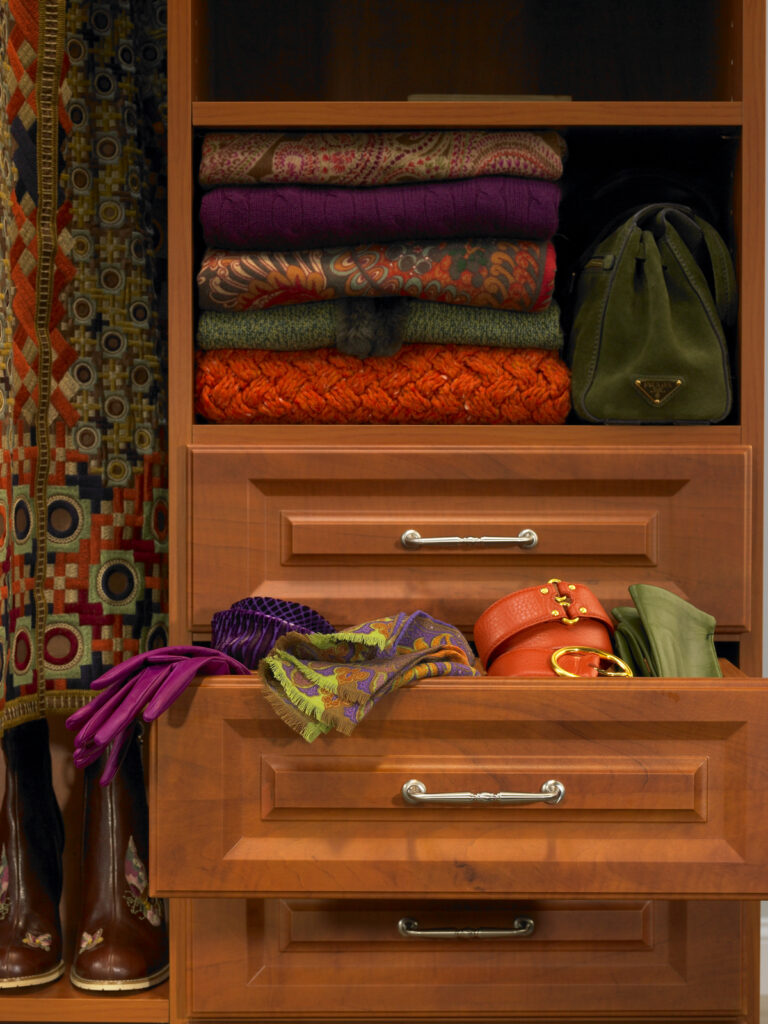 Saint Louis Closet Co. always offers free consultations in your home to address your needs and devise the best plan for your wardrobe!