You have a vision and a purpose and a calling for your business. You have drive and passion and expertise in your field. You have it all—or do you? Without networking and collaborating with other small businesses in your community or in your field, you limit your beliefs, knowledge, and creativity. Collaboration is the key to business growth. Finding other businesses that understand your professional values will come to be a cornerstone for your success.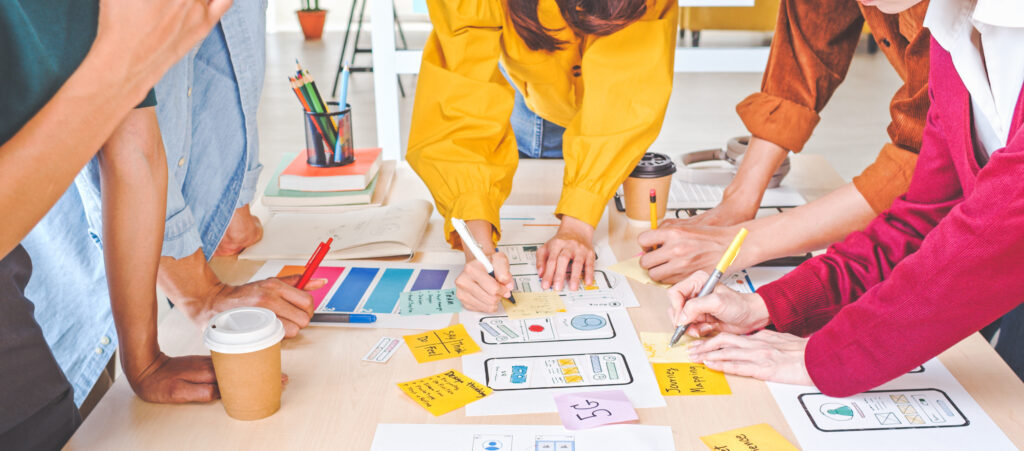 Collaboration helps your business evolve.
If you are consistently using your own perspective in your business, you will run out of new ideas and innovative changes. You're also likely to be operating inefficiently. Collaboration can help make changes to the way you approach your business. Networking with others will offer a fresh perspective and trigger new ways to tackle your greatest challenges. Through discussion and information sharing, you can create a mutually beneficial relationship that helps their business, too.
Collaboration builds a working network.
Being successful in your line of work means you need to be able to consistently make connections and alliances with others. While not every single contact you make in your business journey will result in collaboration, every time you reach out to explore the possibility, you grow your network exponentially and you grow the possibility of connecting with other likeminded businesses in the future.
Collaboration is a win-win for everyone involved.
Collaboration offers so many options for businesses to find their people and grow both together and independently. Small business collaboration does not take a significant amount of time or a financial investment, either. It just takes a little bit of travel outside of your comfort zone!
Together, you can solve many more problems and gather multiple viewpoints and experiences that will result in solutions that go above and beyond your original goals. Collaboration brings a bigger profit to all sides when you work together to share your resources and investments.
Collaborating with Other Women-Owned Businesses
So, how do I apply collaboration to my business? Saint Louis Closet Co. is a huge supporter of collaborating—especially when it comes to mutually beneficial relationships that are inspired by women-owned businesses. Locally, St. Louis offers so many amazing opportunities for women-owned business to partner up to help fuel creativity, passion, and community. Here are a couple of my favorites:
The Scout Guide
The Scout Guide, founded by Susie Matheson and Christy Ford, is a publication created for celebrating living beautifully, well, and local-minded. TSG (The Scout Guide) connects local business owners with inspiring makers and experts who help enhance others lives. They share tips from a vast network and help you discover connections in your area.
TSG works with over 3,000 businesses across the country and supplies publications in major cities that will keep you locally focused on your collaborations.
The Organized Benefit
Saint Louis Closet Co. continues to celebrate our relationship with The Organized Benefit, a St. Louis based professional organizing business created by co-founders Ann & Belinda.  With the structures put in place by the Saint Louis Closet Co. and the systems put in place by The Organized Benefit, our women-led businesses are a powerhouse of a team that brings strategies, creativity, and professionalism to any local St. Louis home. #stlhomeedit